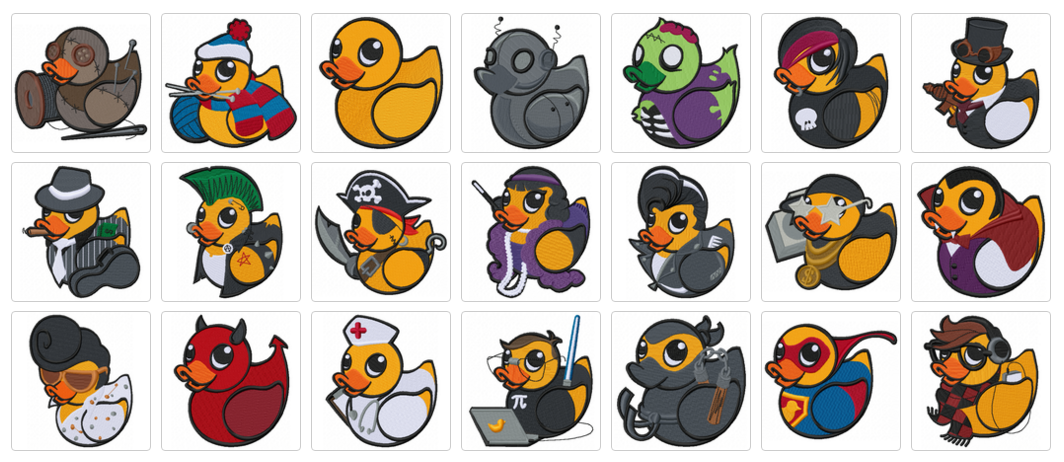 These "Daring Duckies" are just so cute! They are really heavy, which makes them great on bath or hand towels, as the dense stitching keeps the pile down, and your design doesn't sink into the fabric.
They're a little bit cute and a little bit sassy, which makes them perfect for me! There's a large variety of characters, so it's easy to make up a "couple" for His and Hers items :)
See Daring Duckies in our Gallery!
Available on Tee shirts from $60, Aprons & Polos from $65, and Hoodies from $75.