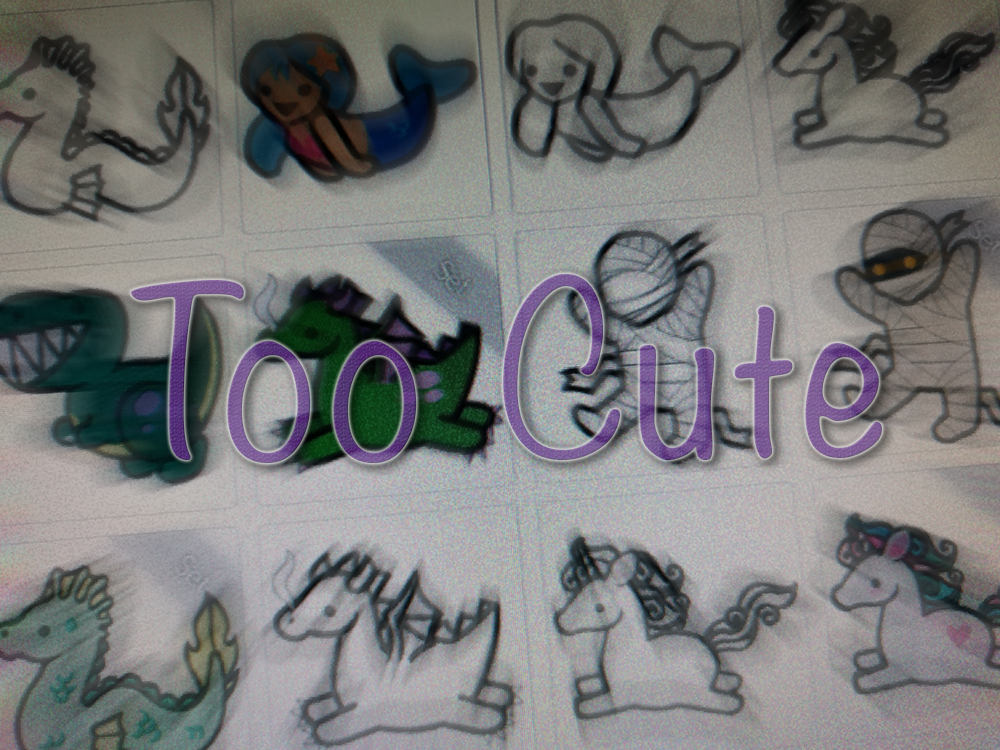 These designs are just "Too Cute"
These "Too Cute" creatures are all done in a similar style - filled in with stitching and nice thick outlines (which makes them great for our Colour Your Own Tees). The filling in makes them fairly heavy, which means that they work well on plush items like towels, and soft toys (more on those next month!) I also have used them to great effect when testing child-sized aprons. There are still many more of these designs which I don't own (yet) - the little werewolf is next on my list!





See Too Cute designs in our Gallery!