I made two new dresses for Miss 7, out of fabric from my stash, to try out a new pattern.  I already knew it wouldn't work from a business point of view, because it's by the same designer as Isobel, but I liked the look of it, and the skirt was cute, so why not?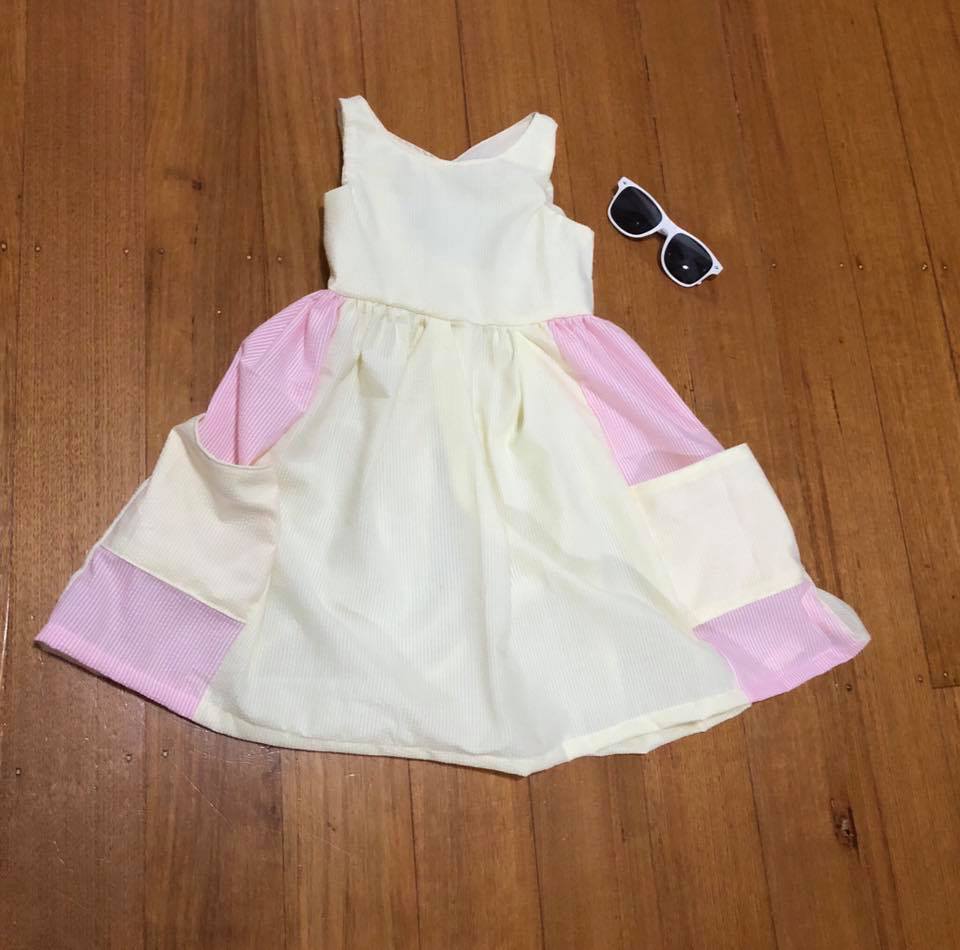 The two dresses I made are the same, just reversed the fabric panels to show the pockets and the interesting part of the skirt.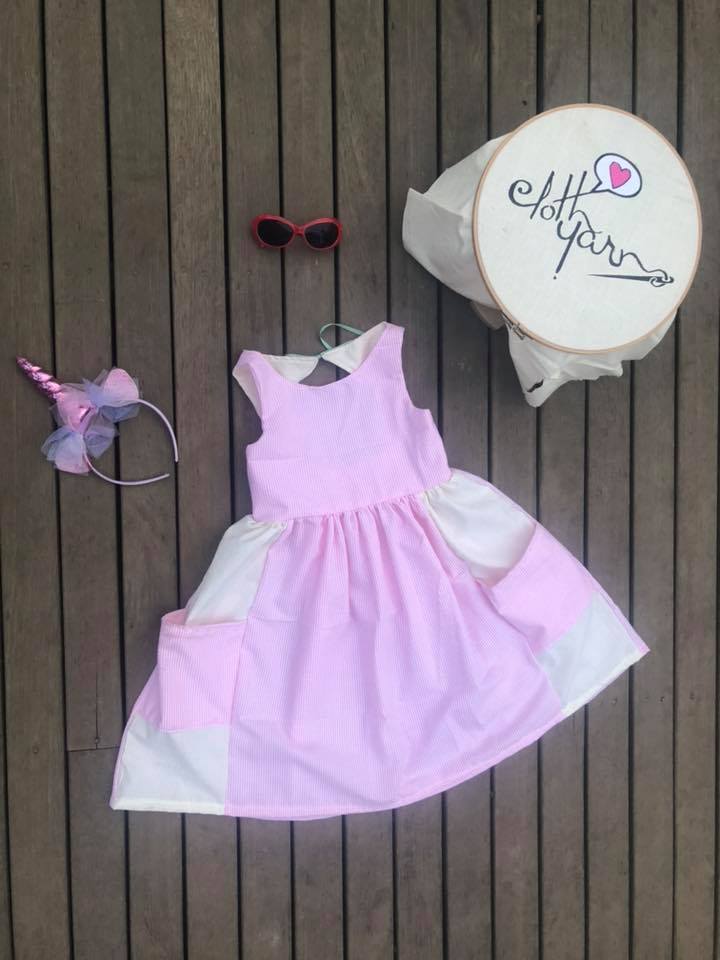 I like the pockets! I'm not sure how useful they'll be, but once the weather warms up, I'll get Miss 7 to wear them and try them out.  Not that the temperature or rain was bothering her today...