I recently bought a new bag, but as it does not have a sleeve for my laptop there was a risk of other things in the bag causing scratches.
Solution, make a protective laptop sleeve.
We found some nice cow print fabric at spotlight, and combined this with a suitable design from urban threads.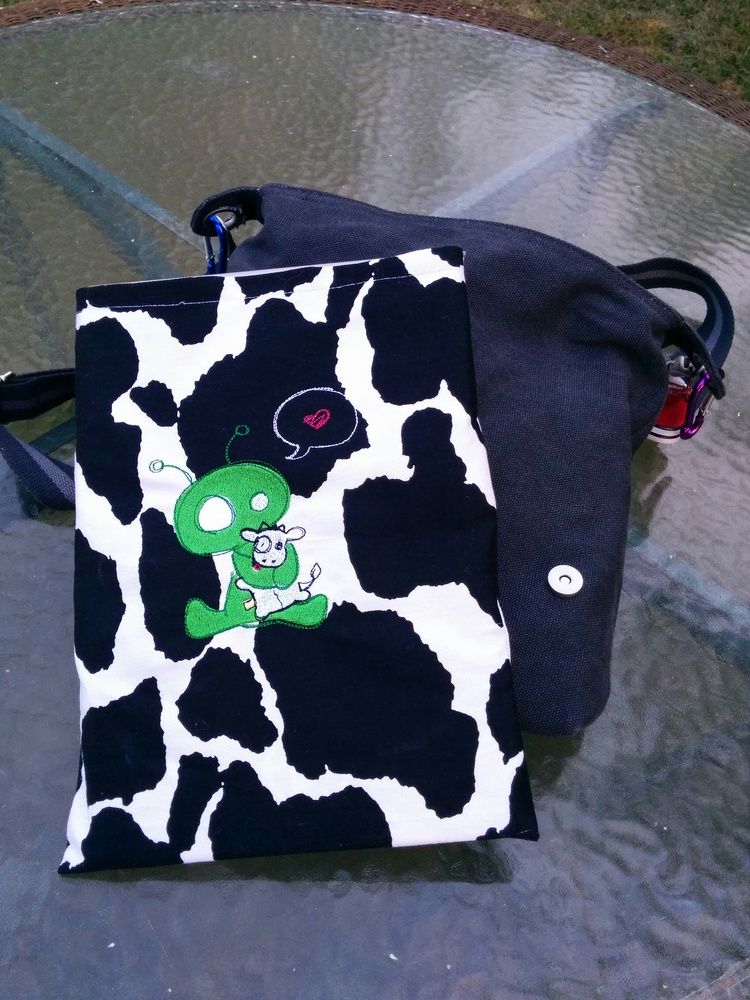 The result was a light weight, non-padded laptop sleeve. Strong enough to protect the laptop from scratches, but light enough to not add significant weight or bulk to the bag.