Several months ago now, while at the park with the kids, Mr 4 jumped and I suddenly realised that his overalls were a good 3 inches too short - it was definitely time for a new pair!
The above original pair were made in February 2017 - so well over a year of wear before he outgrew them!  They've now been handed down to our nephew, though it will be a few years before he's big enough to wear them!  The new pair is the largest size in this pattern - hopefully we'll get another year out of this pair!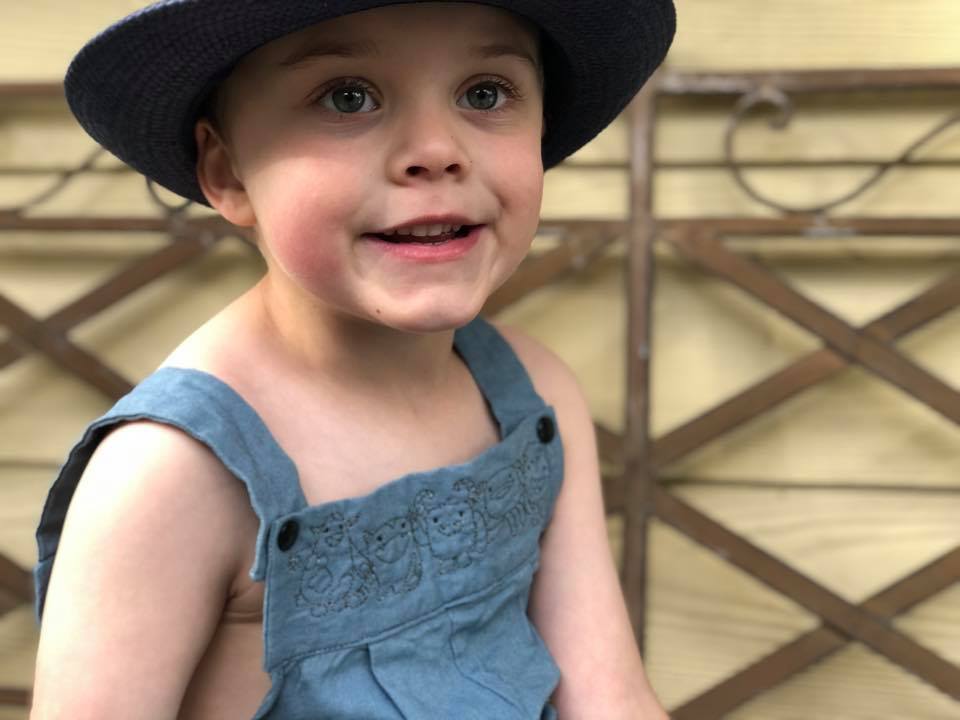 We decided on this beautiful Duck Egg blue Hanky Linen, which is 55% Linen and 45% Cotton.  I love the look of linen, it's such a classic fabric.  We're getting in at least 4 more colours, possibly even 7 to expand our range of this lovely fabric.  I wanted to add a little something to the yoke of the overalls, but it's such a narrow piece, it was difficult to choose a design that would fit.  In the end, I stitched out these cute monsters in the colours that Mr 4 picked - and then hated how it looked so much that the cut pieces sat on the shelf for four months, until I stitched it out in black instead!
These Little Overalls have several options - there's Long or Short legs, pleats or gathers, buttons or snaps, and ruffles or no ruffles.  We chose long legs and pleats, with no ruffles and snaps over buttons for the fasteners, as Mr 4 can undo those himself, whereas he still struggles with buttons at times.  We didn't include the snap crotch, as Mr 4 has been toilet trained for a while now, though that is an available option in all sizes.  Safe to say that Mr 4 is very happy with his new overalls and has requested several more pairs! I've been instructed to make some replacement rain cloud ones, and some piggy ones and maybe some puppy dog ones!    I'm sure they'll be getting plenty of wear!