I'm going to be honest, and tell you all that I didn't finish making my sewing machine cover (yet)! However, I have tried again, and this time, I DID finish, because the embroidery was the only part I needed to do!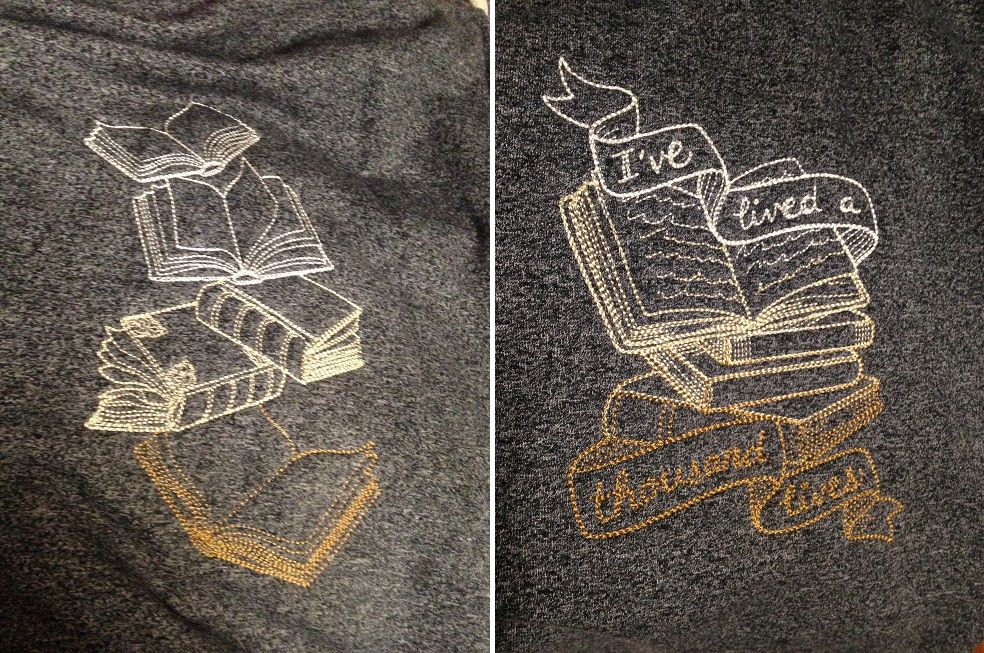 I made myself one of our Ripley hoodies, with a bookish design on each side.  We've only been stocking them for about 2 years, it was probably time!  Marc has three, I think!  It's only fair!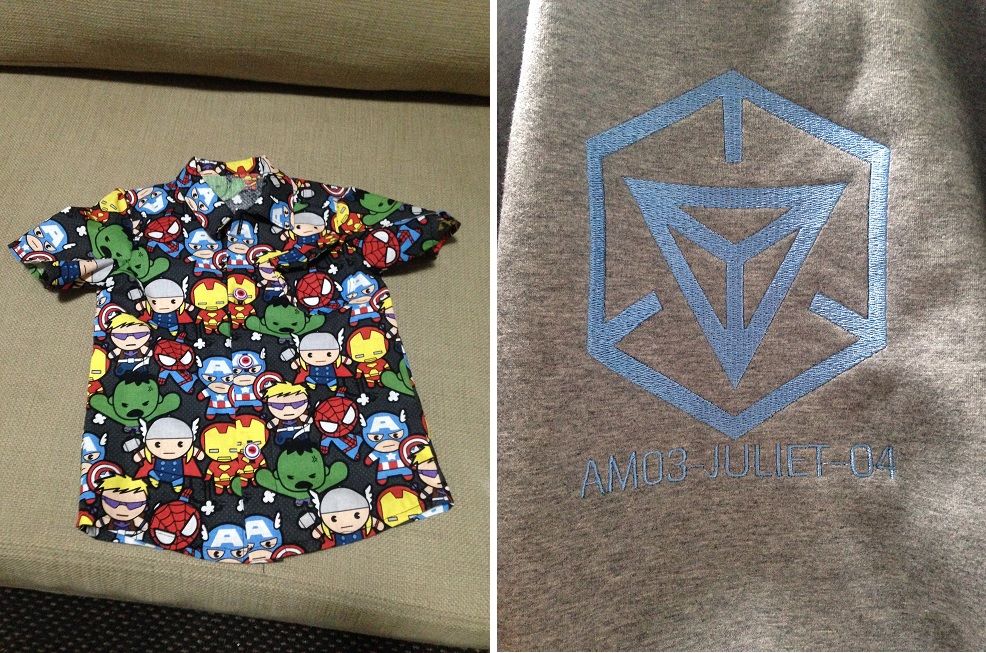 We also made a second hoodie for our client in America, in grey this time (the grey North hoodie is Marc's favourite too!) and a very cute shirt for Mr 3 - because I couldn't resist the fabric!  We still have three more orders in the works, so busy here this month!