Tameika is our first item to be released in rayon.  You may remember from my blog on woven fabrics, rayon is a man-made fibre, made from natural materials, such as wood pulp!  It's a light, floaty material, which flows and drapes beautifully.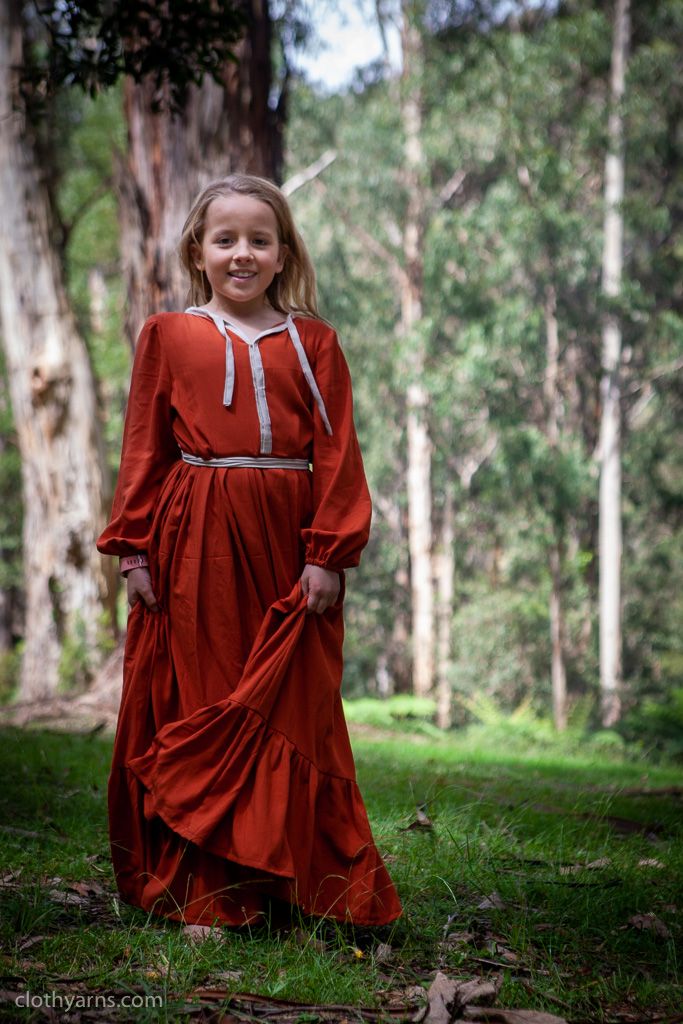 Tameika is currently only available in rayon, as other fabrics wouldn't give it the dreamy look we were looking for.  The bodice opens at the front, the ties are decorative, and the sleeves are elasticated at the wrist.
Please be aware there is a lot of fabric in this beautiful dress, and as a result, the skirt is heavy.  If your little one hasn't been walking long, it may not be the best choice!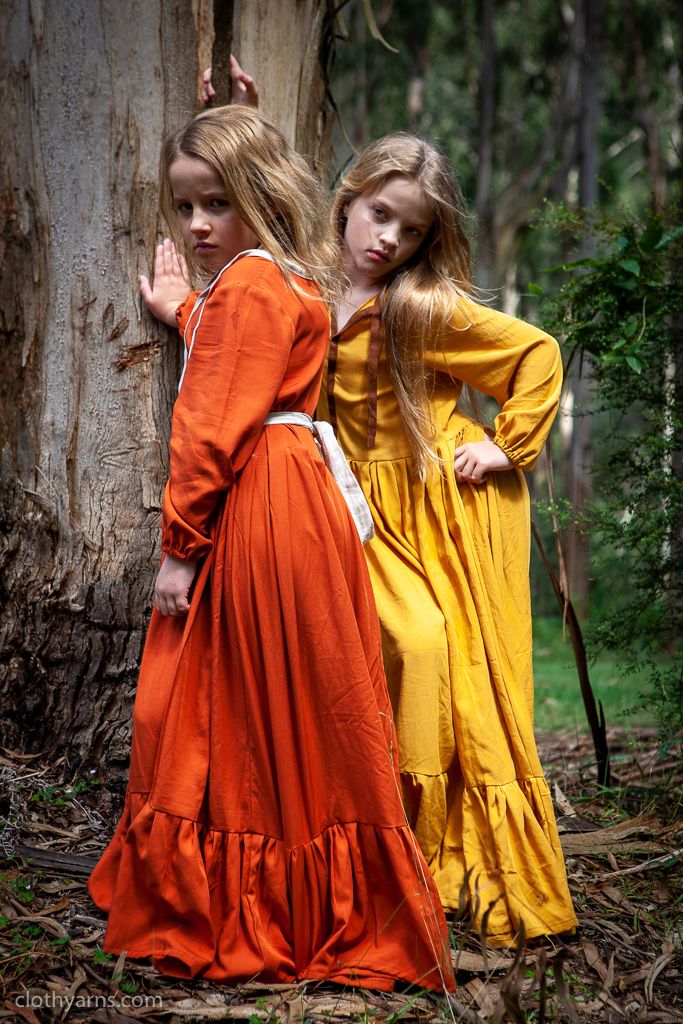 Tameika costs $200 in sizes 2-8, and $220 in sizes 9-16.
View more images of this dress in our Tameika gallery.
As this is the final release for out Autumn Vintage collection, if you would like to view the rest of the photo shoot, it is now available - Page 1 and Page 2.