Gumblossom Showcase
Here at Cloth Yarns, we're passionate about supporting local Australian businesses whenever we can. We also wanted unique fabrics, that couldn't be found at every local fabric shop. This desire led Kat to search for Australian fabric designers, and that led us to Amanda Brandl of Amanda Brandl Designs. Amanda lives in NSW and currently has two fabric lines released through Kennard & Kennard - another family-run business based in NSW. We knew at once that we wanted to showcase these fabrics! The first step was choosing which of the many beautiful fabrics we wanted to use. The gum blossoms on cream were Kat's first choice, though Miss 7 pushed hard for the Little Wattle in Yellow and Red, she was overruled! The coordinate took a little more deciding - we wanted something bold, because we knew that we weren't going to use much of it in the design. In the end, we went with the Little Blossoms in Green, mainly because we decided we'd use a yellow coordinate when we make the Taking Flight showcase!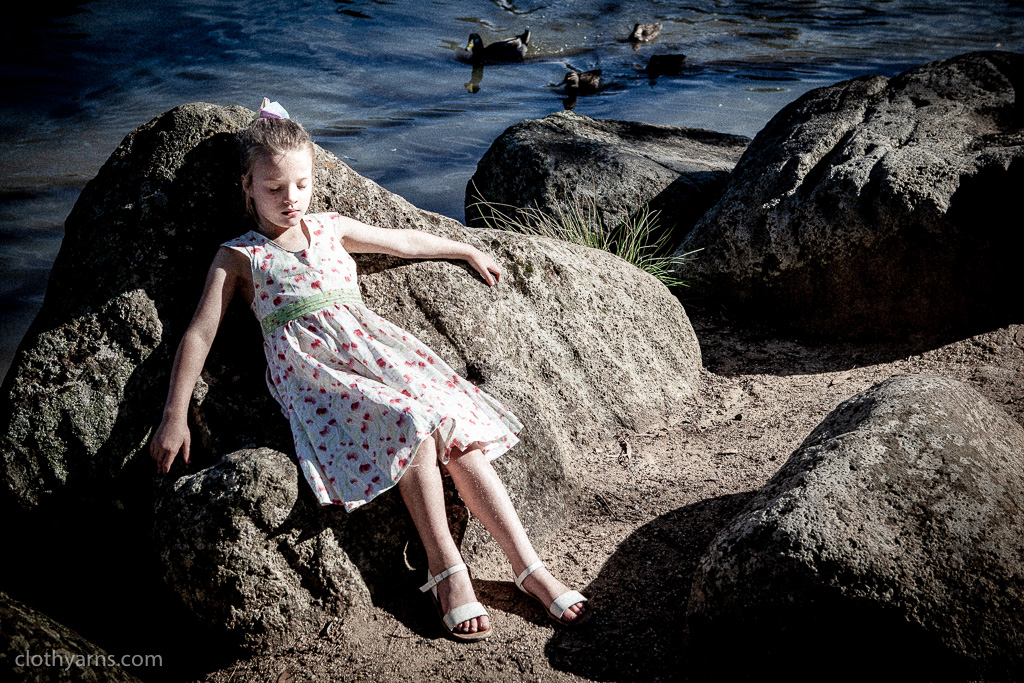 The fabric arrived and it was even more beautiful in person! You can't see the glorious yellow pollen in the print until you get right up close, and it almost made Kat regret not chosing the yellow little blossoms to coordinate! The fabric also has a beautiful softness to it - you can certainly feel the quality of the fabric when you handle (and sew with) it. Kat decided on a simple tucked cummerbund style addition to the front bodice, and covered snaps on the back - a simple, yet elegant classic design, which would complement the flowing lines of the main fabric.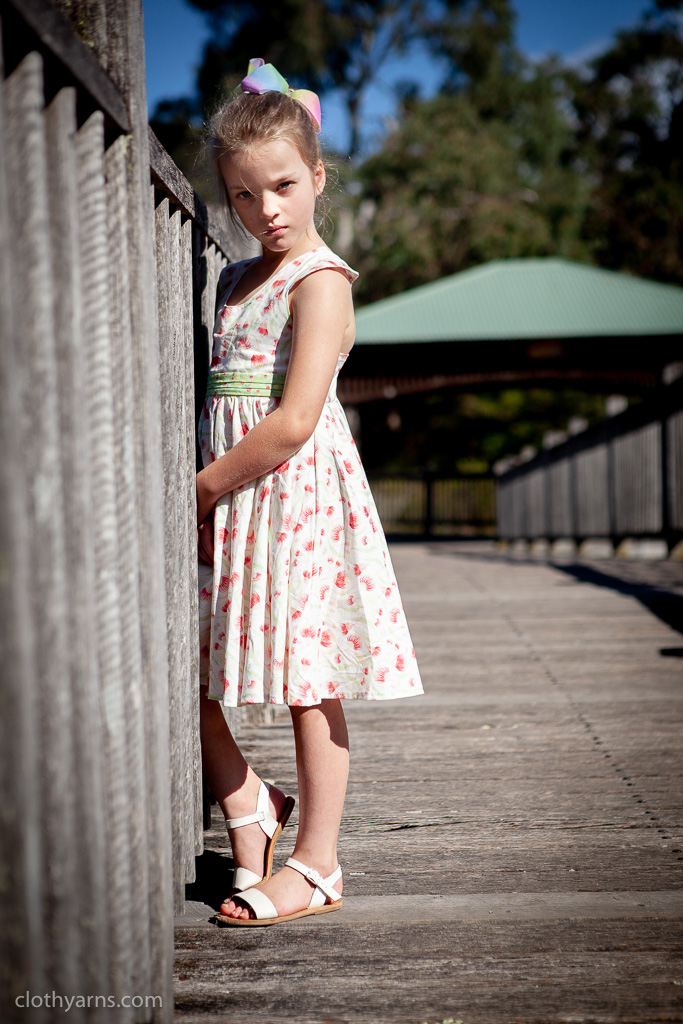 Although the fabric is a directional print, the waves formed by the leaves make the fabric flow beautifully, so we decided on a circle skirt. We made the Saskia with scoop front, racer back and cap sleeves, as we felt that the cut of the racer back would draw the eye to the feature covered snaps on the back.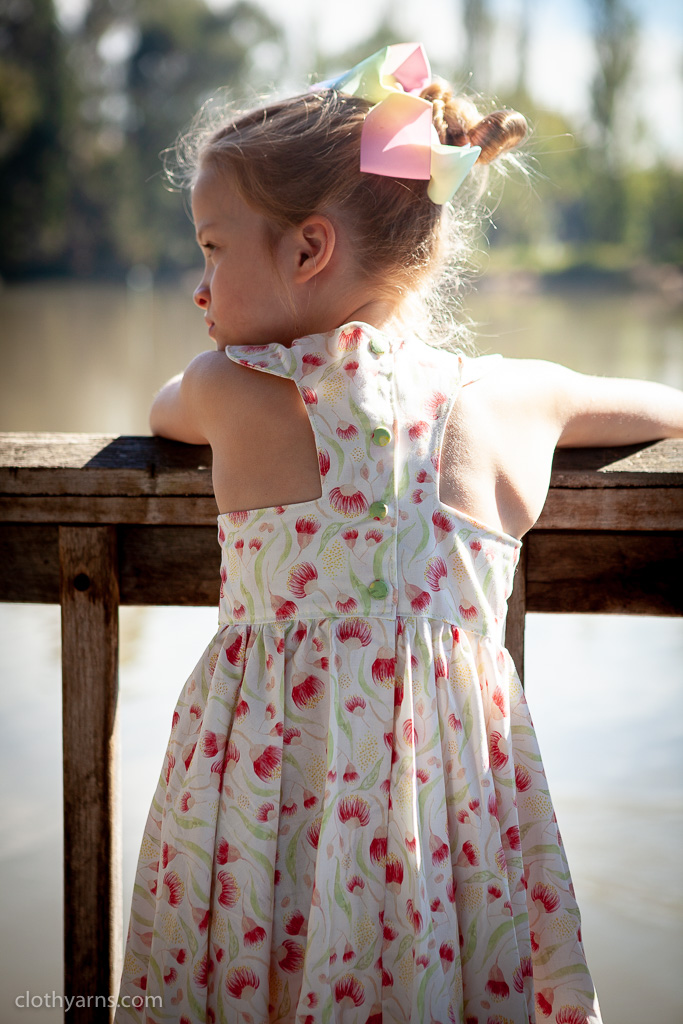 The dress turned out beautifully! We didn't have quite enough fabric to make our own bias tape to hem the skirt, so it has a standard hem. Miss 7 did a stellar job of modelling for us, as usual - she makes Marc's job an easy one!
We hope you enjoy these photos - you can see the rest of the photos we took in the album for The Saskia. The Taking Flight fabric will be arriving to us next month, so keep your eyes peeled for some sneek peeks of the cockatoos on grey in a few weeks!