Part of this year's challenges I set for myself, is to try and sew more for myself and with fabrics I'm not confident with.  Swim is one of those fabrics.  It's slippery, it's stretchy, you need special needles... And the good quality stuff is expensive!  However for school swimming, the school requests that the kids wear their bathers to school underneath their uniform, and that makes going to the toilet a nightmare - and who wants to get completely undressed in a Primary School toilet block in the middle of winter?  Certainly not me!! So I thought I'd have a go while there are still bathers in the shops, just in case I couldn't do it... but I can!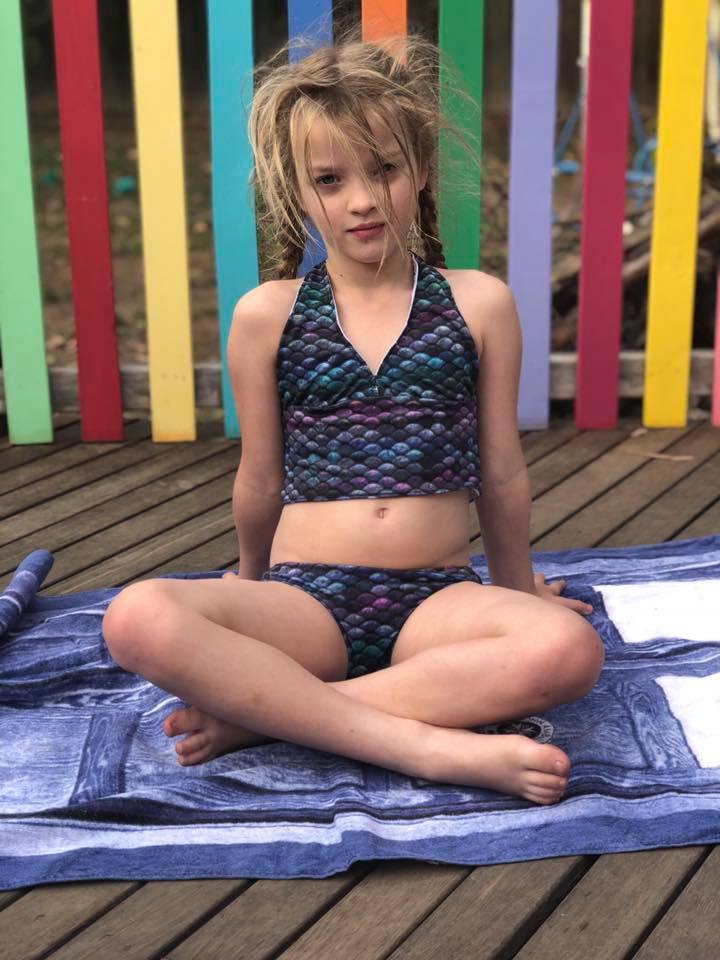 I actually made wearable bathers! Ok, yes, I got the print upside down on my first pair... but they're perfectly wearable despite that!  And my second pair was even better...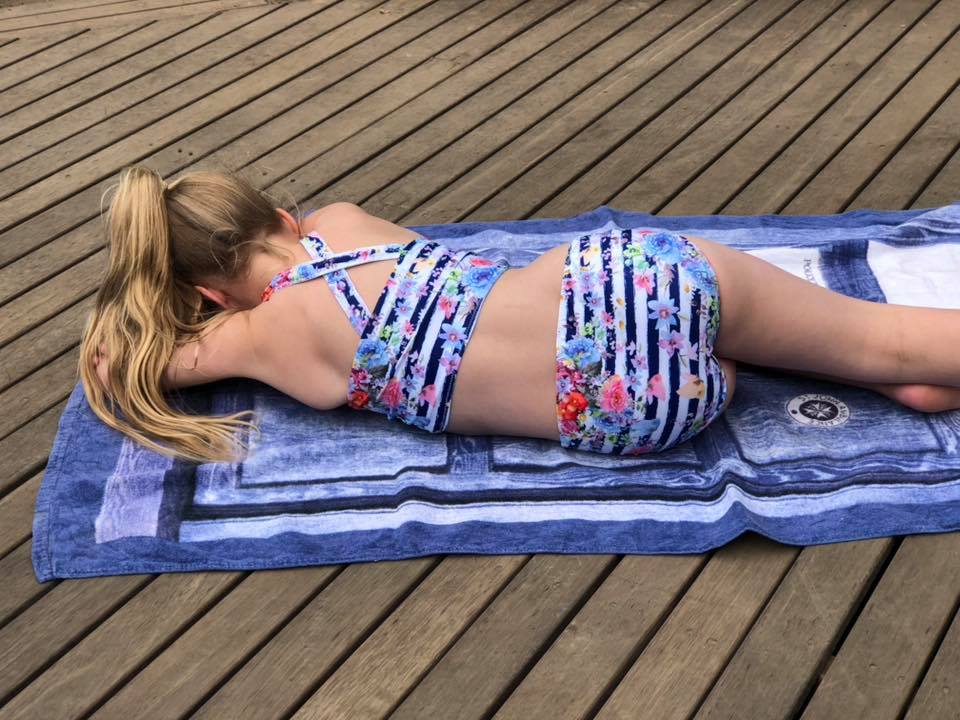 I'm so proud of myself!  Miss 7 now has two pairs of two piece bathers for school swimming which cover her bottom, don't sag, won't fall off, are comfortable and pretty and (best of all) don't require getting naked at school to go to the toilet.  Winning!