Marc and I made the decision to keep the kids home from school last week.  With all the craziness surrounding COVID-19 and social distancing, it didn't make sense to us that schools could still operate, but everything else involving more than 100 people was cancelled.  As it turned out, we only did "Work From Home School" (as the kids called it) for two days before all the schools in the state went on early school holidays.  Still, this activity could be fun for kids who are socially distancing over the school holidays - it kept our kids entertained for a couple of hours!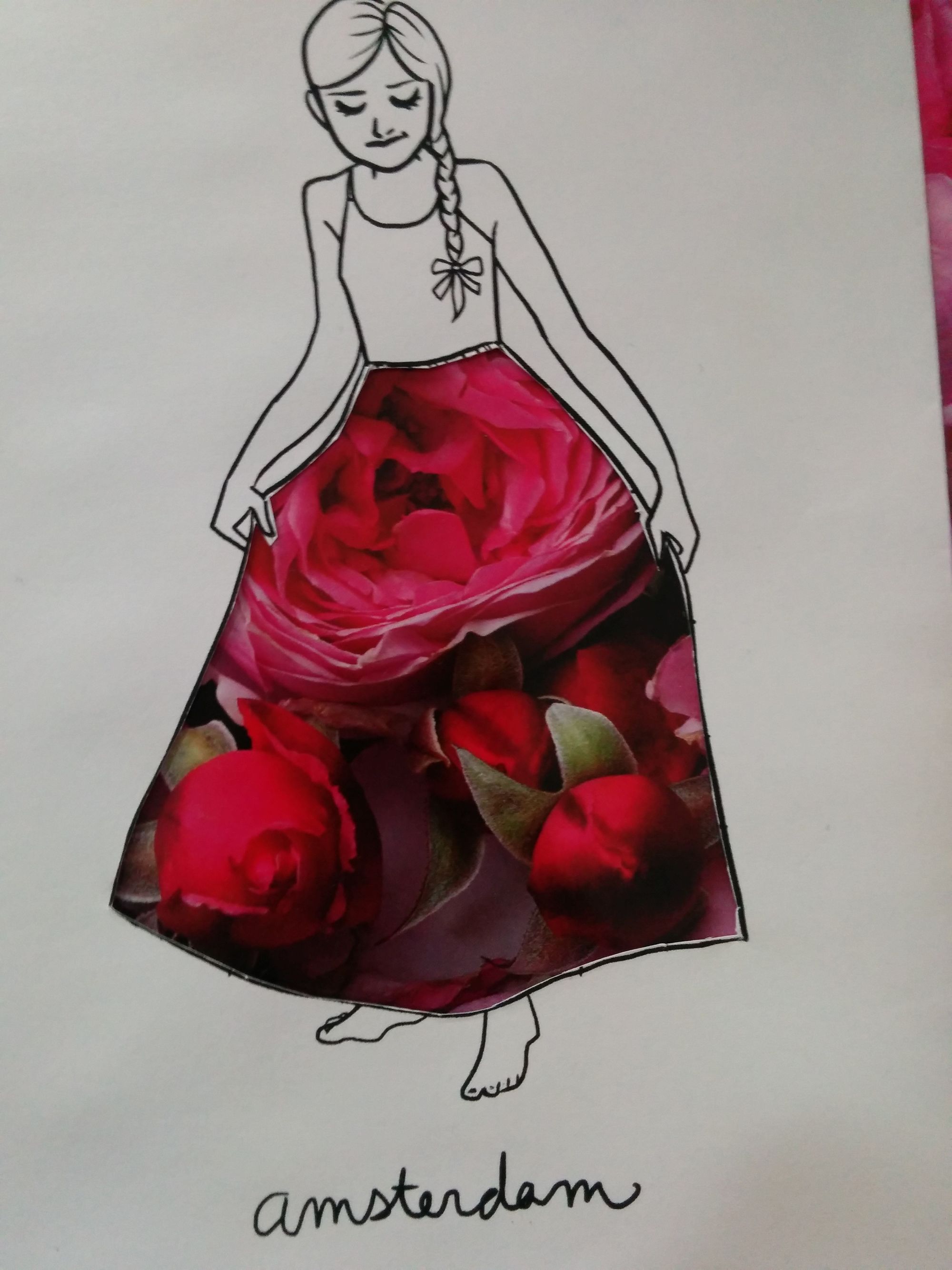 I used the free colouring sheets available from Little Lizard King - they have some lovely sewing patterns as well, if you're that way inclined!  I set my paper to landscape and printed at 75% (I use A4 paper because I'm in Australia).  After printing, I folded the paper in half and glued the two sides together for extra thickness and stability, then cut out the clothing on the pictures.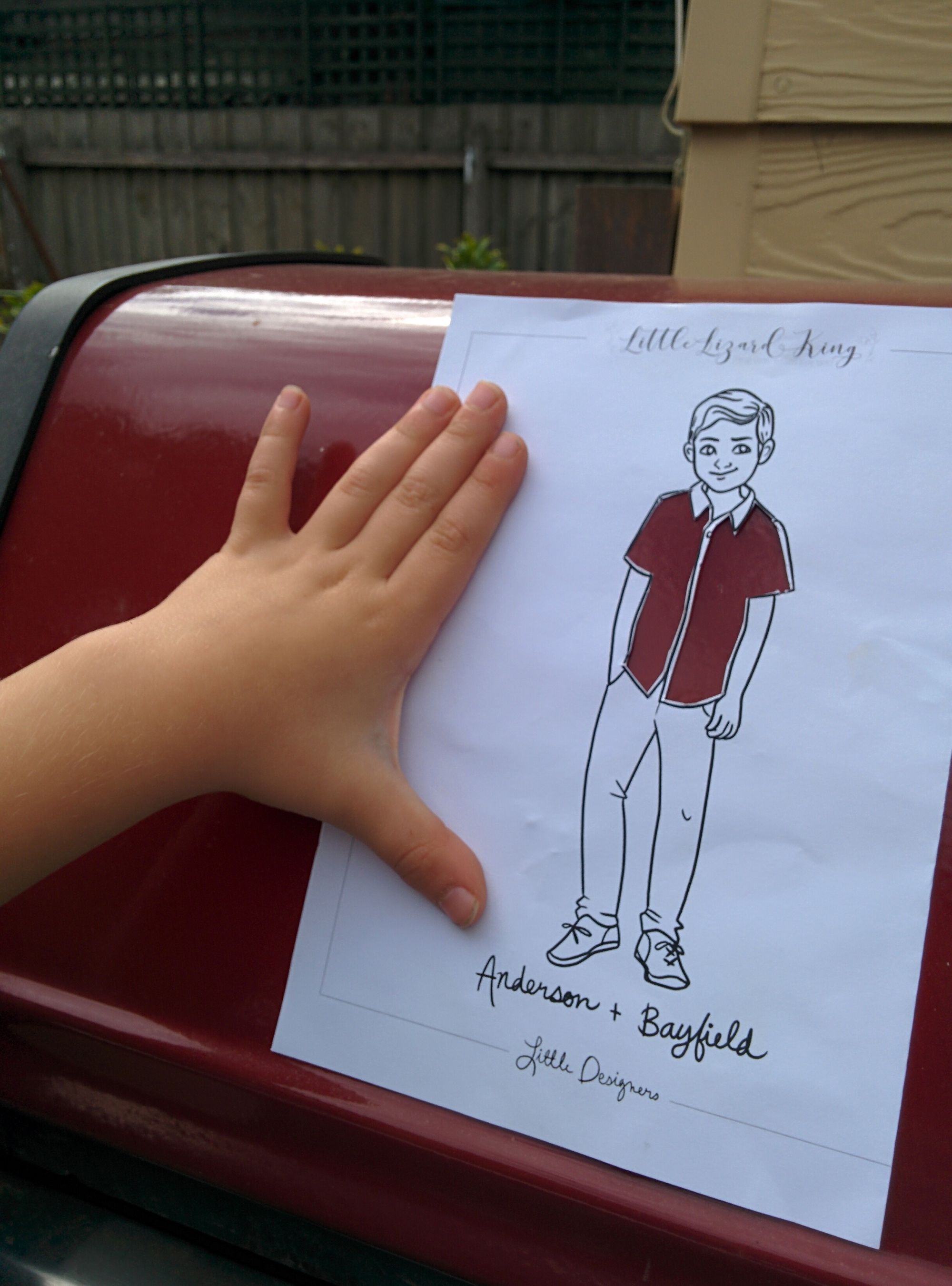 After that, it was just a matter of handing the children a camera (we used a phone with no sim card in it), and sending them around the house and into the back yard to make some new clothes!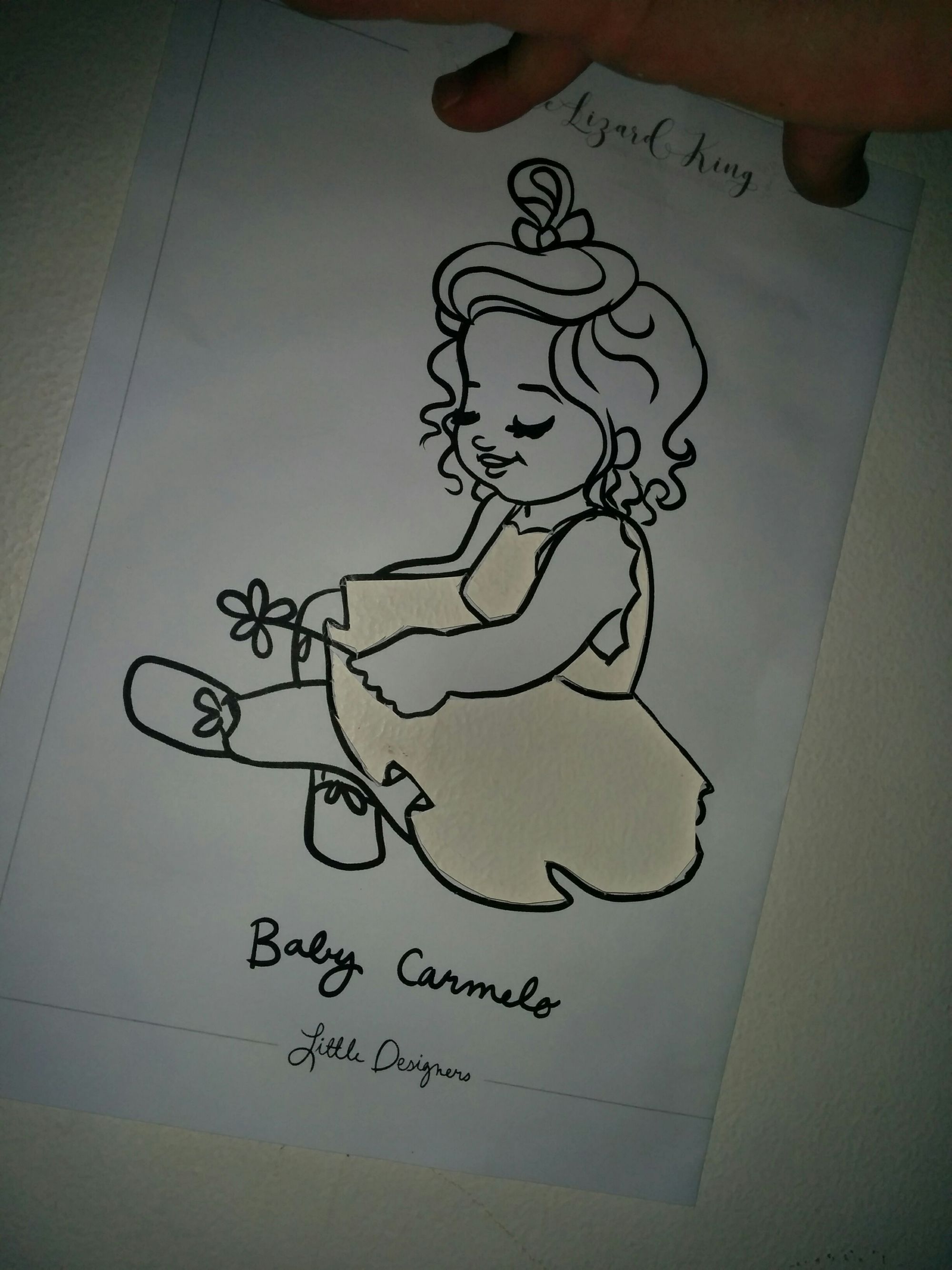 They came back with over 100 photos!  Mr 6 only wanted the "boy" pictures, so he used the shorts and shirt, and Miss 9 shared her love around the 4 pictures of girls I had done.  Lots of fun for both of them - now if only I could draw well enough to make colouring in pages of my own dresses and shirts!