It's been busy here this week, two rush orders and I still have 6 more aprons to make by the end of the month.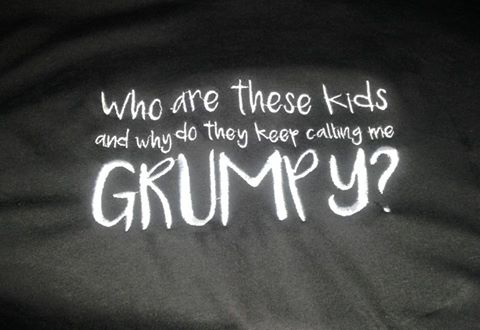 "Grumpy" is a custom design for a friend whose kids call their grandfather "grumpy" :)  It's not the best photo, it was designed this afternoon, stitched out this evening and collected tonight, so photo was taken inside with a flash!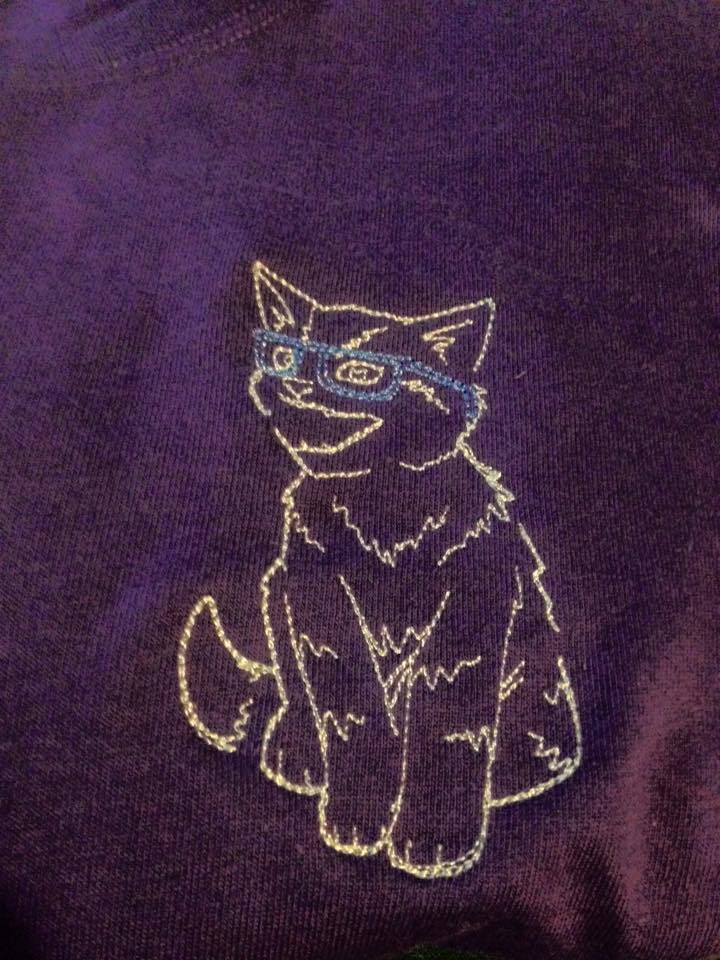 This design is available in 2 sizes, small (approx 60mm x 100mm) and large (approx 105mm x 170mm)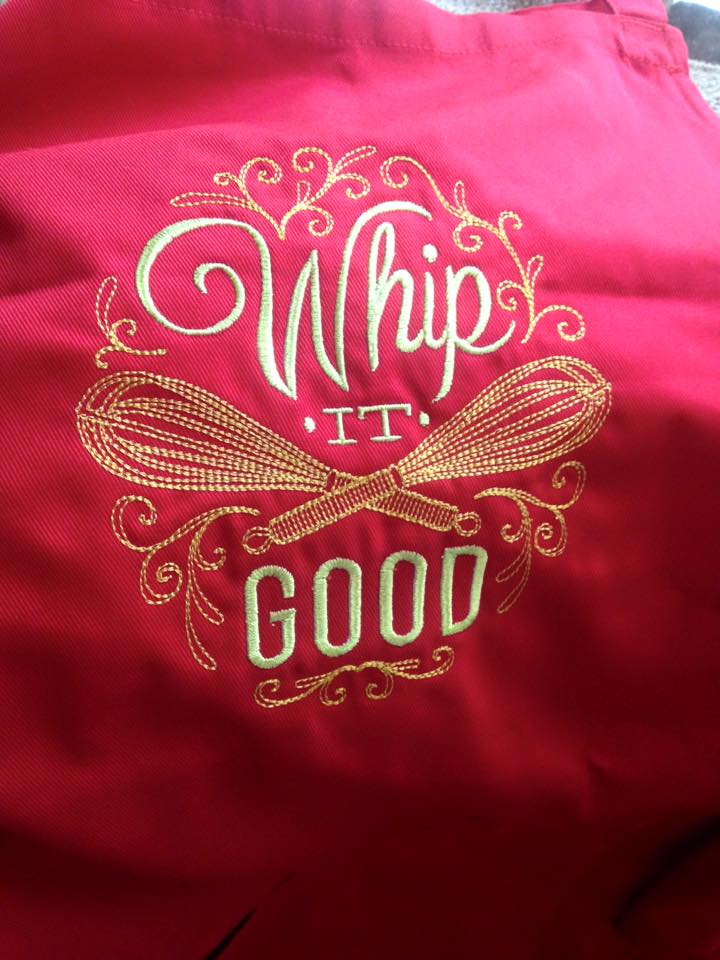 Whip It Good
Red apron, green and gold thread - I chose a lemon lime for the green with a muted gold, to ensure it didn't look too Christmassy!
For more designs which look fantastic on aprons checkout designs with our "awesome on aprons" tag.