Well, Christmas has come and gone, and I've finally gotten some shirts sewn up for Mr 5!  The Christmas shirts were not sewn - I'll save that fabric for next year, but I made some other shirts for him instead.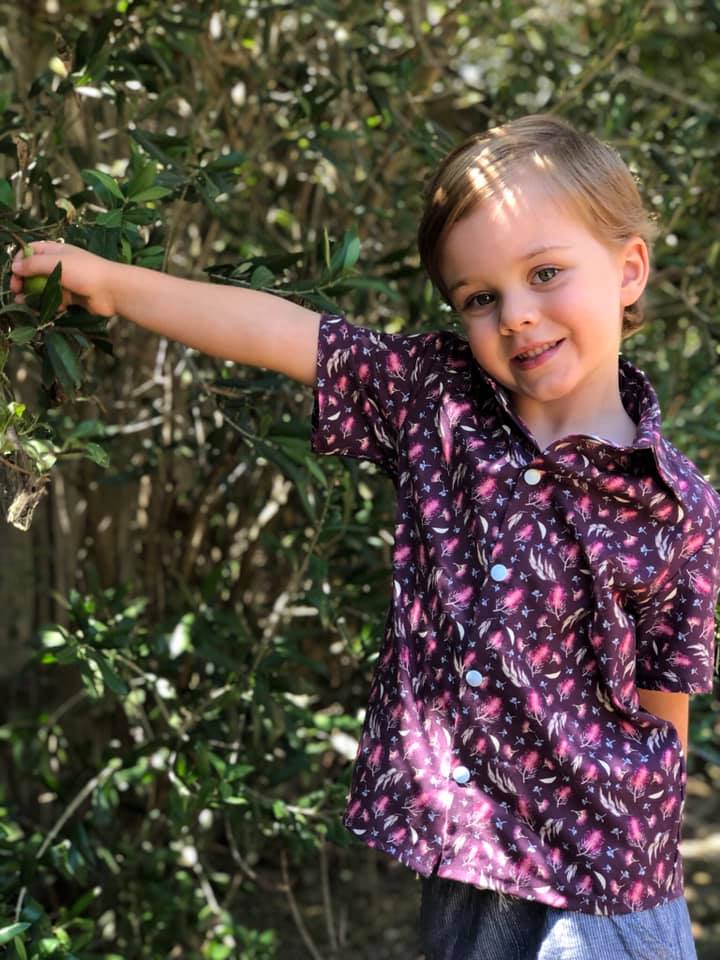 You saw the short sleeve shirt I made for the blog tour, which is great for summer and spring, but it's autumn now so I wanted a couple of longer sleeve shirts for the cooler days.  The puppy shirt is the classic long sleeve with cuffs and plackets and all those things - it's a fairly complex sew, this particular shirt took me two days, but I could have done it in one if I didn't have other hold ups.  Mr 5 can do his own buttons, but snaps are definitely easier and I didn't have the right number of buttons in black, so I did snaps.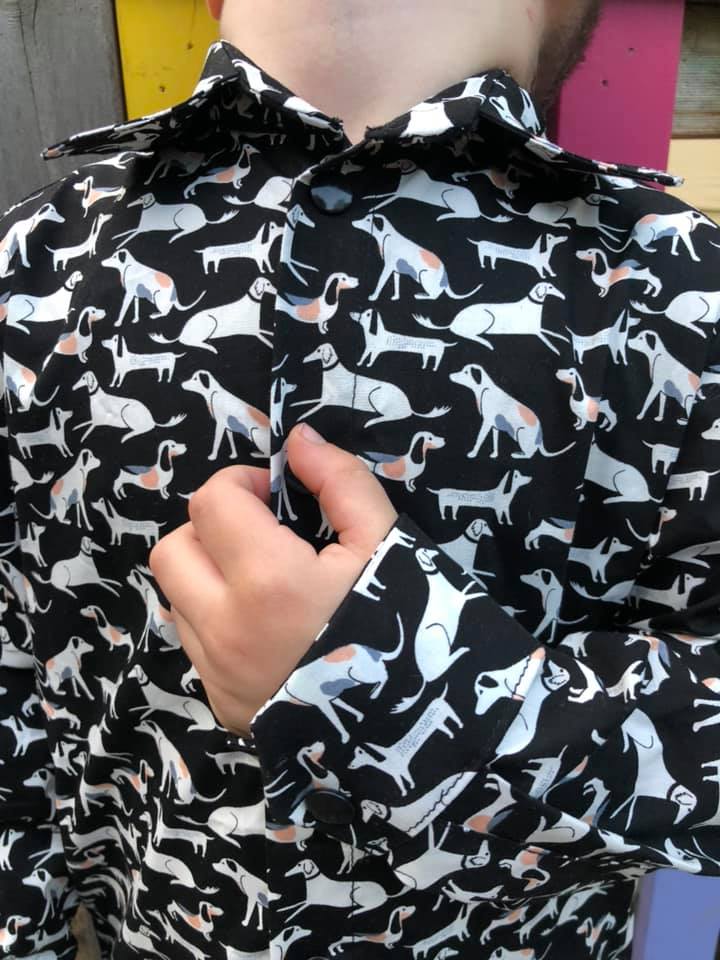 Also, doesn't he look different with short hair? There's only 2.5 months between the purple shirt photo and these photos, but he looks a lot older!  The difference between Mr 4 and Mr 5 perhaps!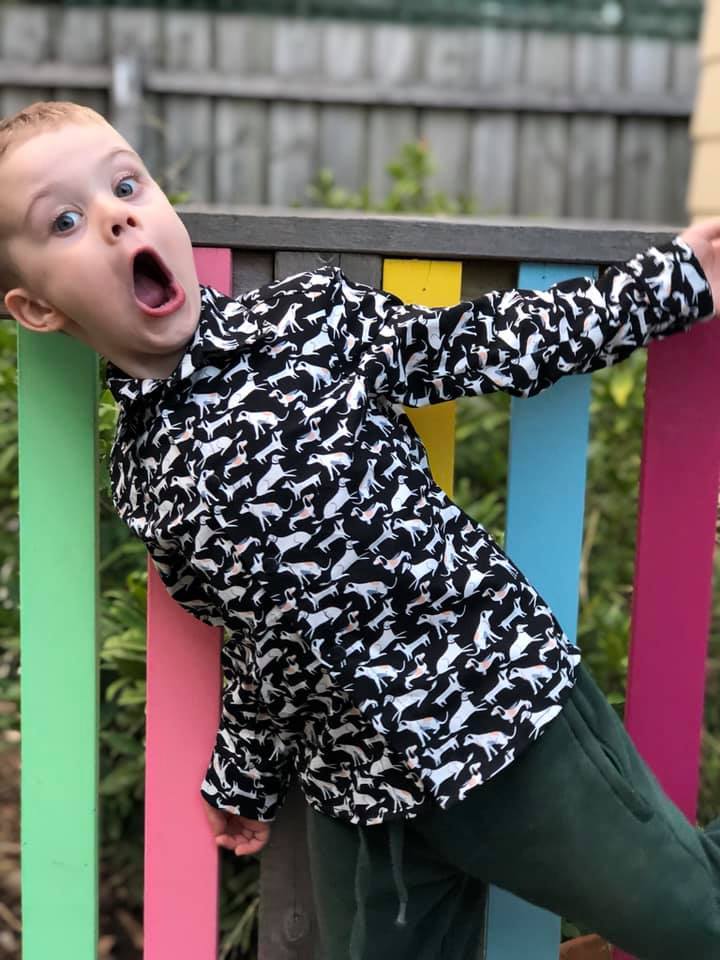 The tools shirt is the simple long sleeve, with sleeve adjuster tabs for rolling up his sleeves.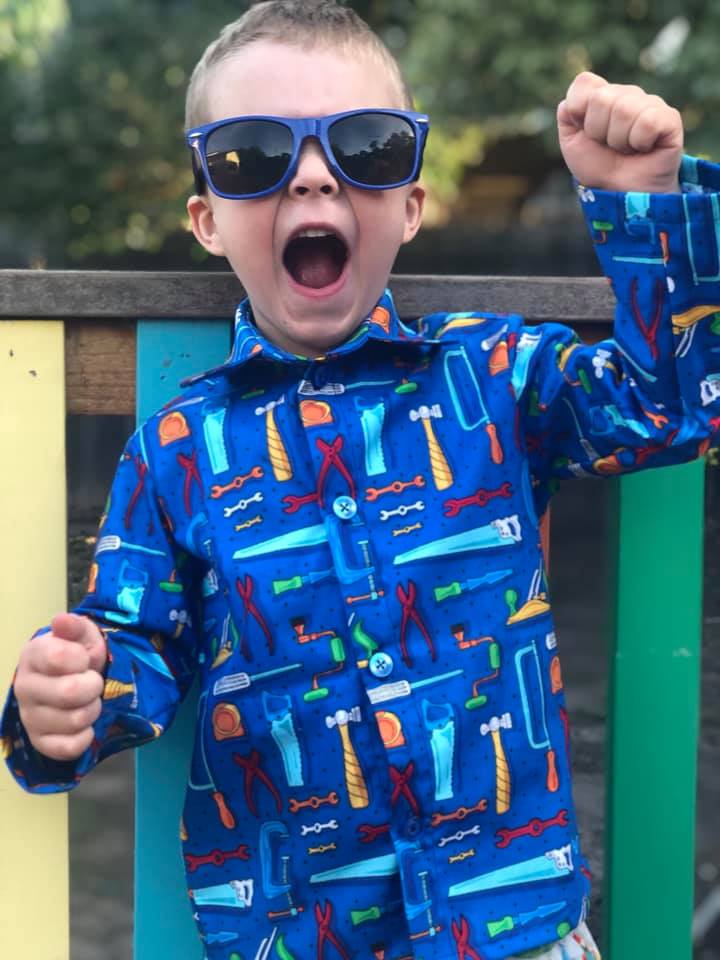 Mr 5 was way more excited about this feature than I anticipated, and now insists that I roll up his sleeves as soon as we put the shirt on.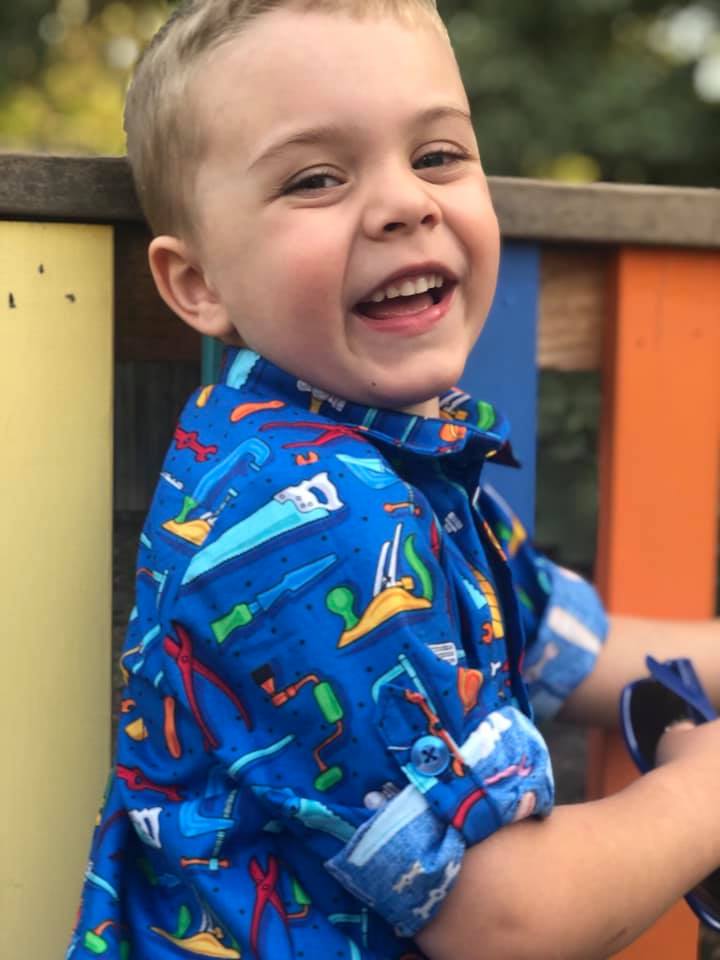 There's another shirt in the works, but there's more to that one, so that's an entry for another day!