We've obviously been working pretty hard on the Riley release recently, but another option we have in the slow cooker is The Ella.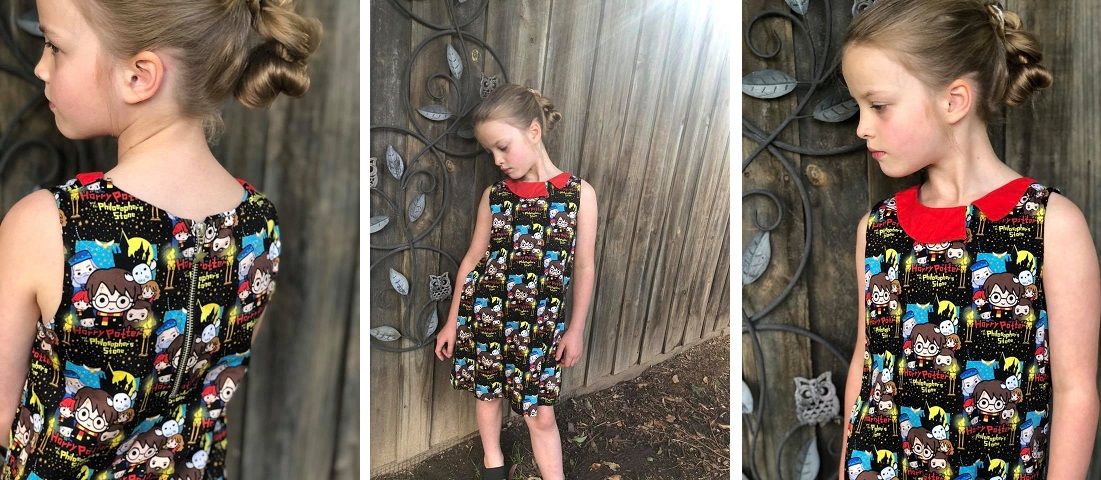 Ella is a sweet A-line dress, with optional asymmetrical collar.  I think she looks super cute - and I've made Miss 7 a few simple ones for winter school dresses as well (because, as previously mentioned, Miss 7 seems to believe that wearing pants will bring about the apocalypse). Please excuse these photos, this is the only collarless version I've made so far!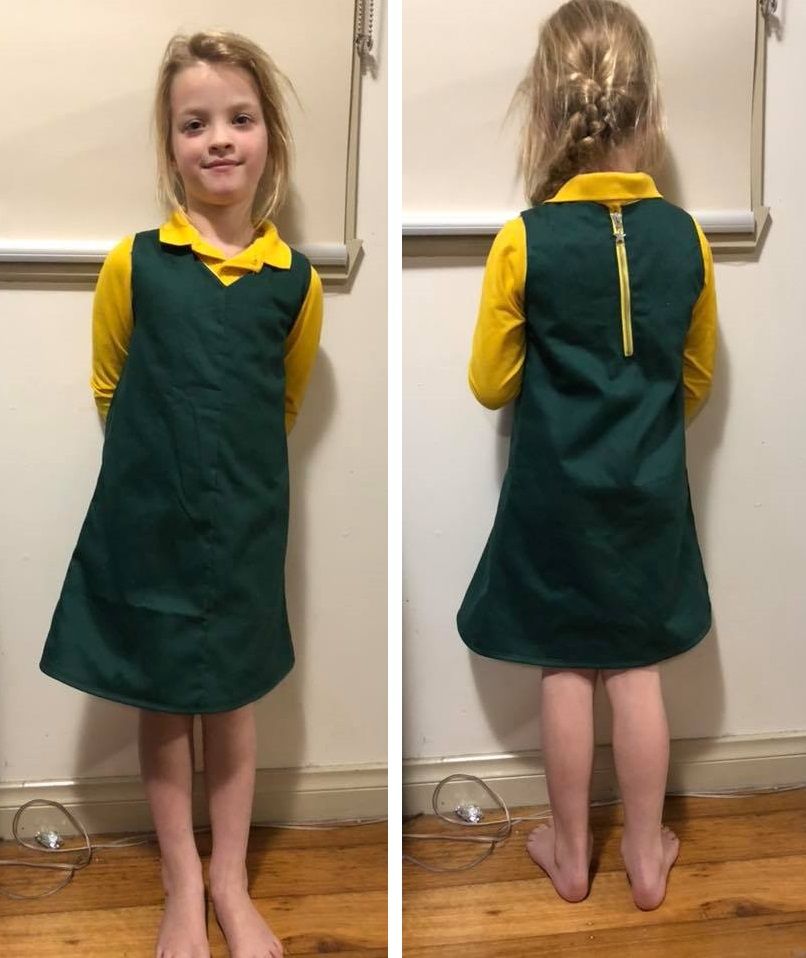 I have a few more on the go, so will get some nicer photos when this one is ready for release...