The Riley is a military-inspired style shirt, with lots of options.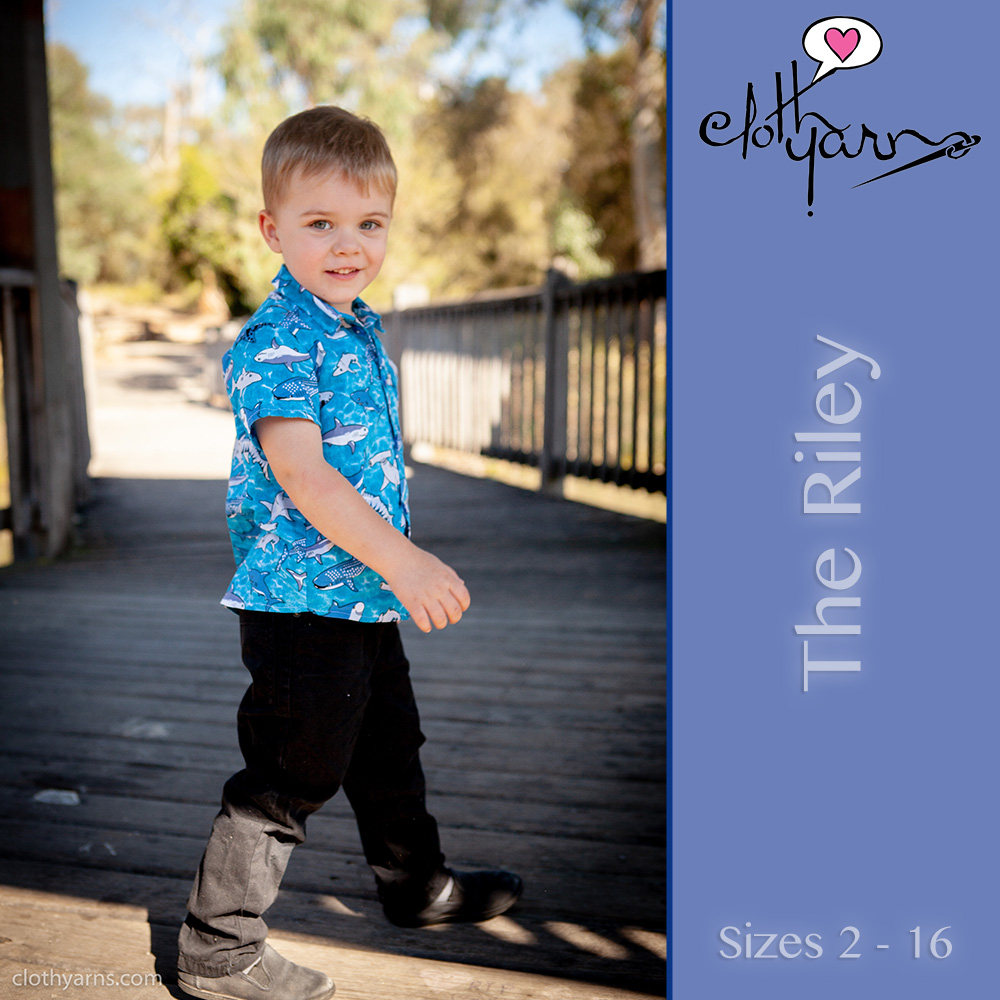 With the choice of easy-fit (above) or slim-fit (below) back, plus optional waist shaping, this shirt suits either gender and every body type. The shirt can be dressed up or dressed down to fit any occasion. Choose from cuffless short sleeves, cuffed long sleeve, or cuffless long sleeves with a sleeve adjuster tab, for those who prefer to have their sleeves rolled up.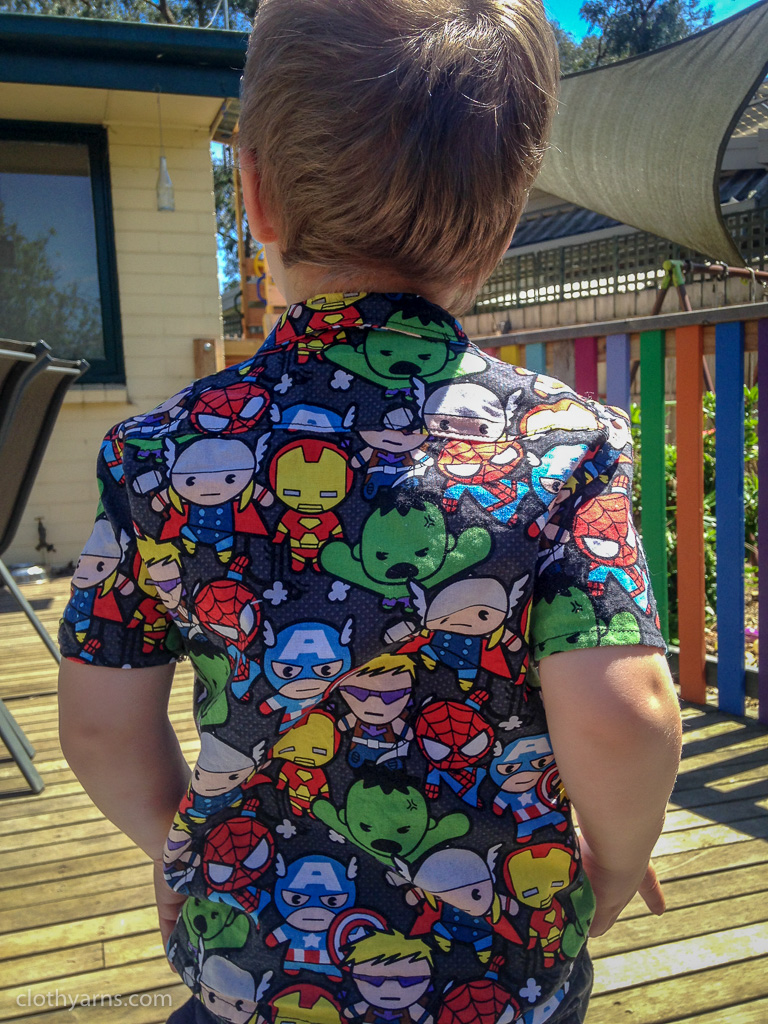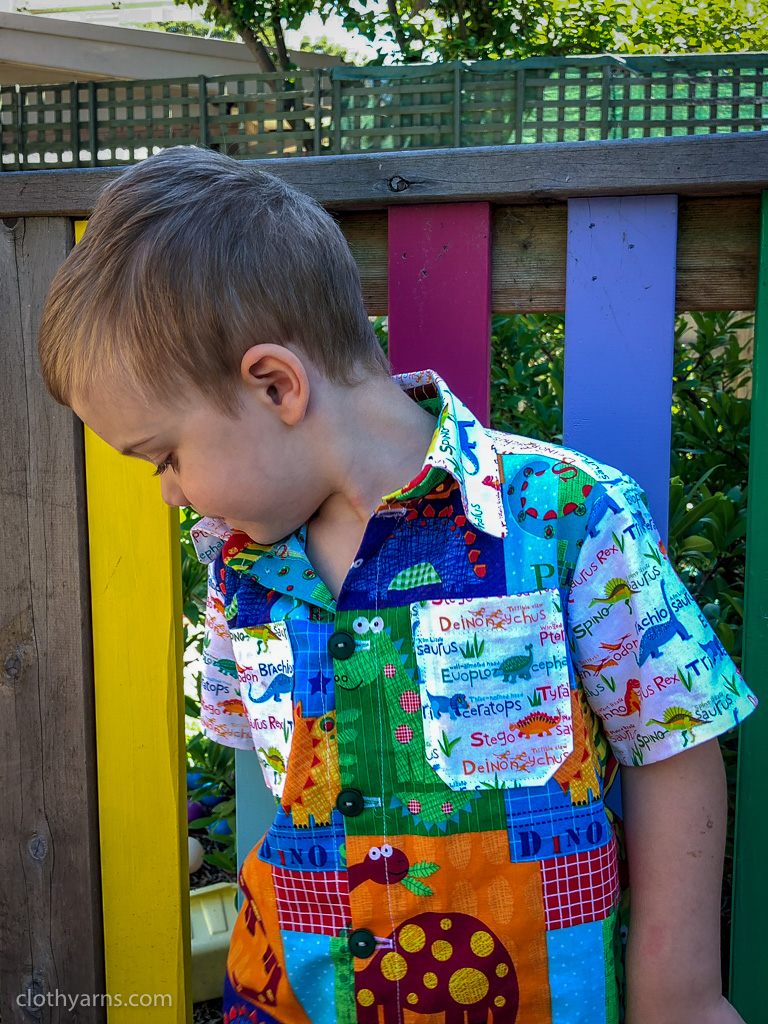 Other variations include an optional pocket with or without flap and epaulets (shoulder straps).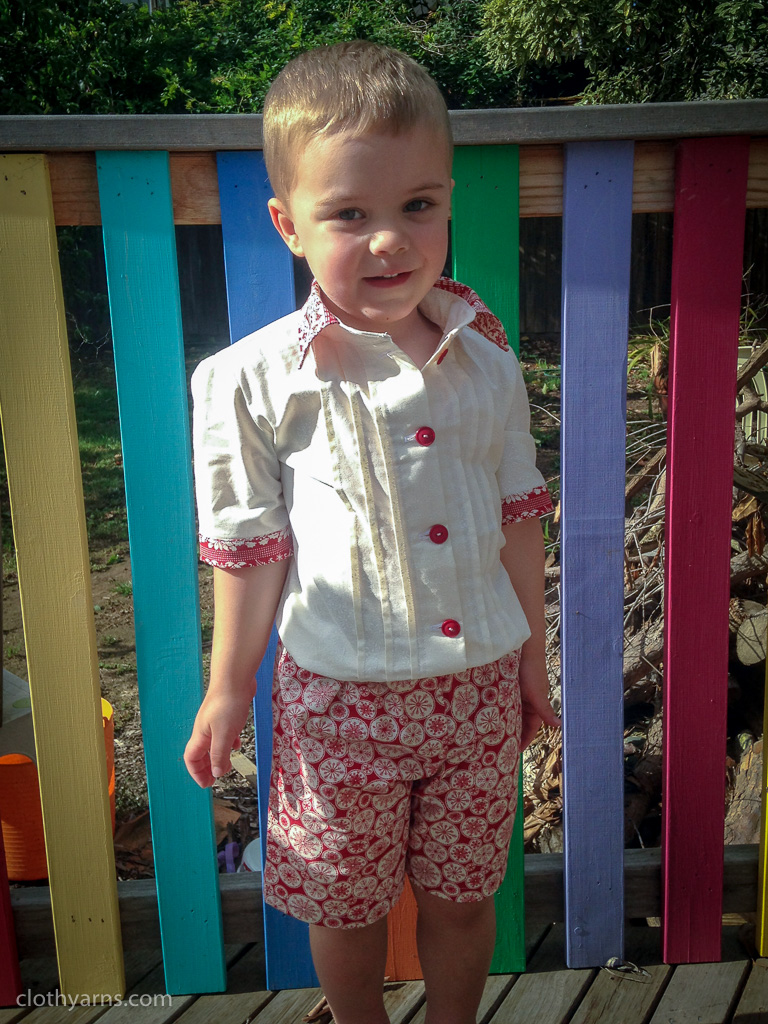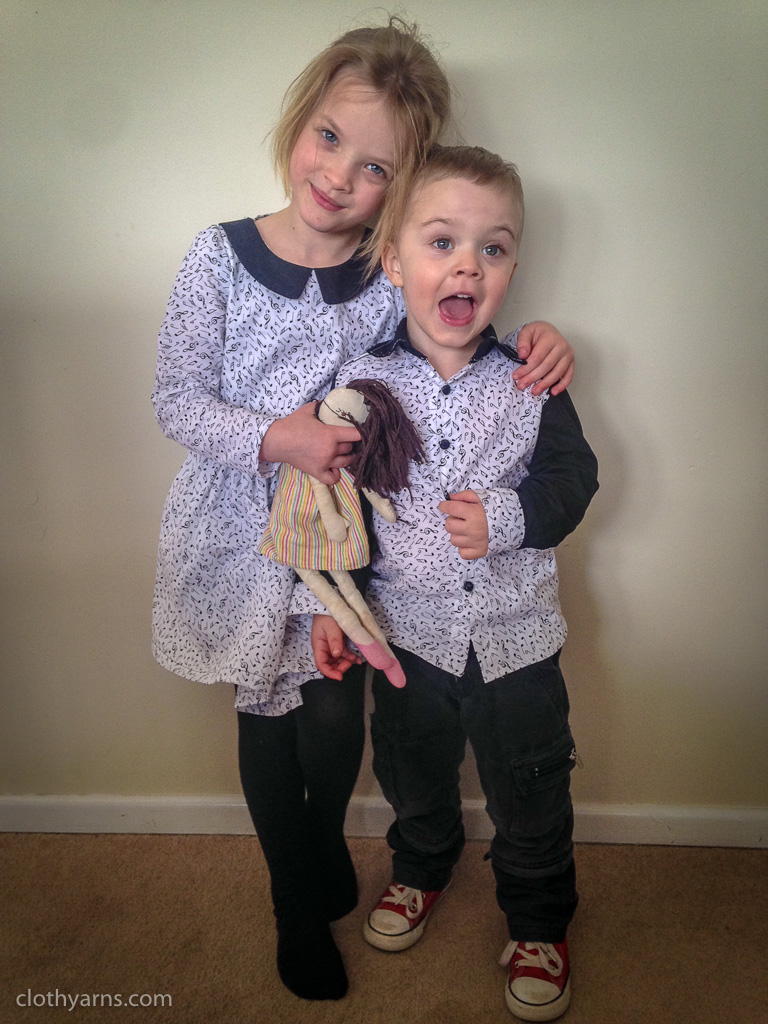 Pricing starts from $70 for Little Kids (2-8) and $85 for Big Kids (10-16). Pintucks carry an additional charge of $15, to account for the additional fabric and work involved.
A Baby version (000-1) is in the works, and will be released mid-year.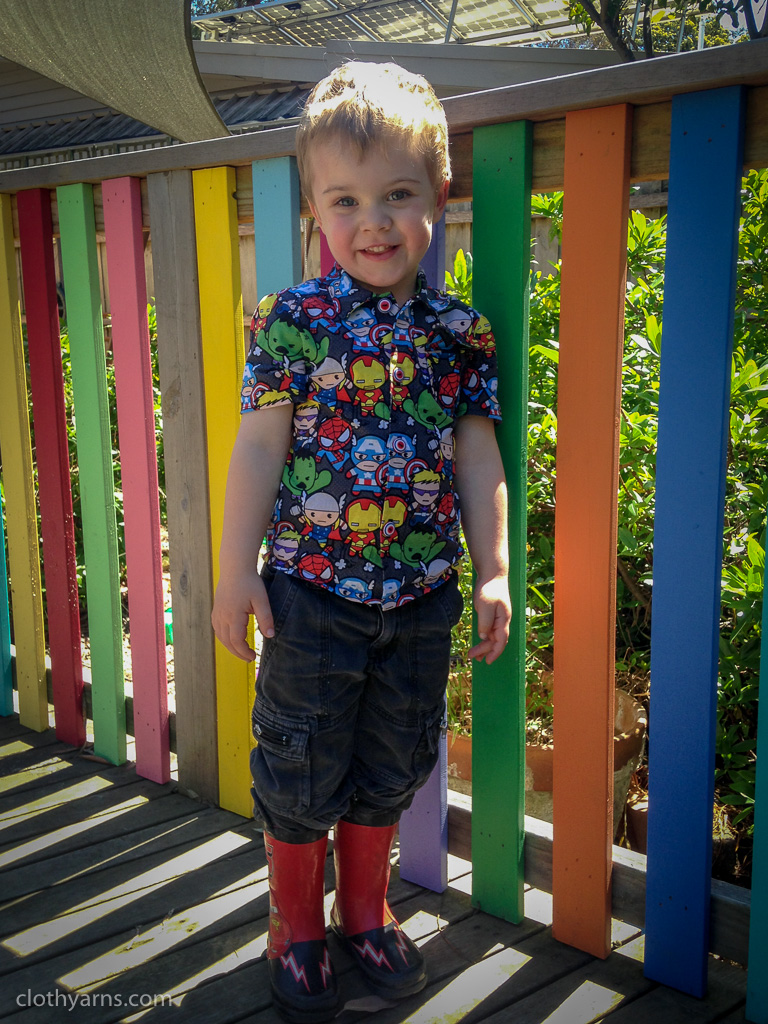 See our Facebook Page for details of special showcase fabrics, and for more pictures of these lovely shirts and our range of dresses.
Note, these are not yet listed in our online shop as they are custom made. Please contact us via our Contact us page, or via Facebook to chat about your requirements.