I have been searching for children's aprons for a bit over 6 months now.  I wanted something that came in a few different sizes, a few different colours, and was reasonable quality. It's been difficult to find.
Then, I found these! They come in two sizes and two colours (issue one - black or white only), so I got a few in to test… Except that the size 8-11 is out of stock, and they don't know when it will be back in (issue two - supply issues are concerning).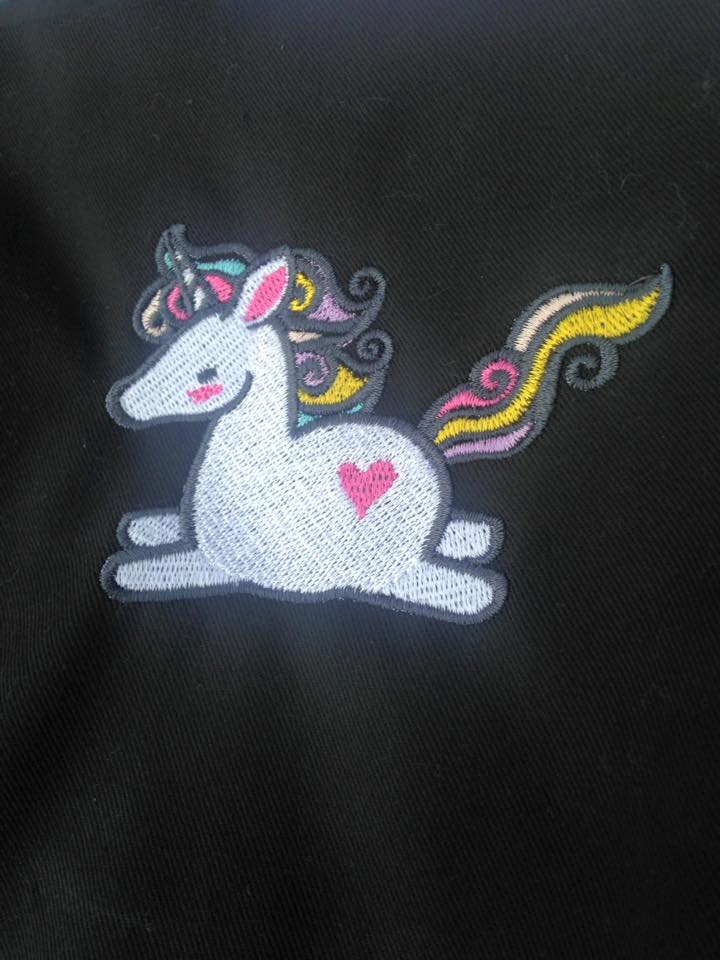 Never mind, we'll get the size 4-7 to test.
Third issue is that the fabric is thinner than I'd like, but children's aprons won't see the sort of heavy duty use an adult apron would, so maybe that's ok. They still stitch up well, so they're sturdy enough; the size 4-7 only fits the small hoop, maybe the 8-12 would fit the larger, but I couldn't get one, so I can't tell!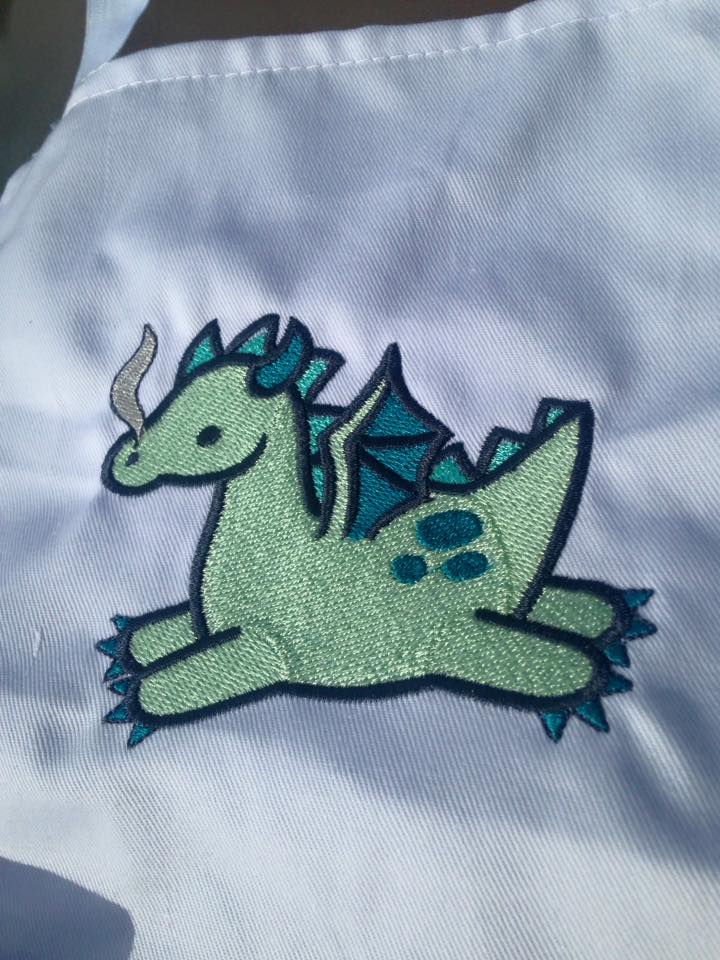 Fourth issue, the final straw, the neck is not adjustable. Try the apron on Miss 5 and the top of the apron is in the middle of her chest and the ties at her hips.
I'm just not happy enough with them to stock them. So I continue my quest…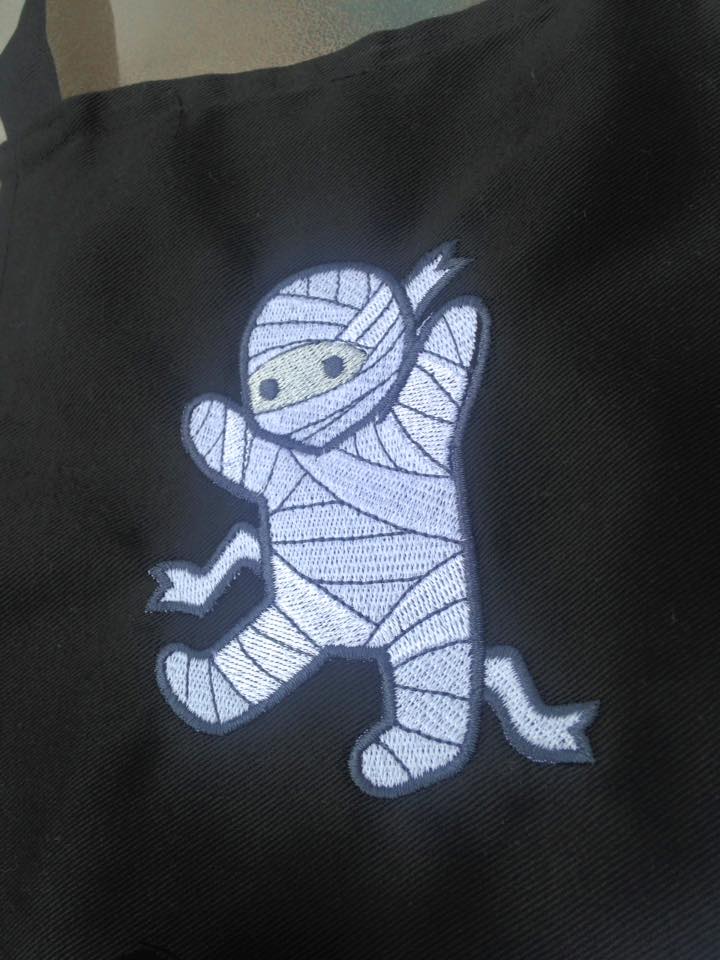 Shown with designs "Too cute Unicorn", "Too cute Dragon", and "Too cute Mummy".