Miss 9 did some growing just before Christmas, which meant that all her skirts, shorts and dresses were too short!  This doesn't matter so much for summer, but I planned to make her a new set of outfits for once it started getting cooler.  I started by purchasing a little over 20M of fabric from Bec Williams Design.  I got everything in Cotton Sateen, because I've bought that fabric base from her before, and it's just so silky and feels wonderful on your skin.  Miss 9 is a little bit sensitive, so soft fabrics are a bonus.  I bought from the "My Favourite Things" range, because the colours are stunning jewel tones, which I thought would be great for autumn and winter, and this is the result!

The first dress I made was this long sleeve with full circle skirt and a double layer bodice, which would be nice and warm as autumn sets in, and can be easily paired with navy blue tights when it's colder.  I loved the tie detail on the sleeves, and although I had a lot of trouble matching the buttons (I went with clear in the end, because I couldn't find the right colour!) the end result is lovely.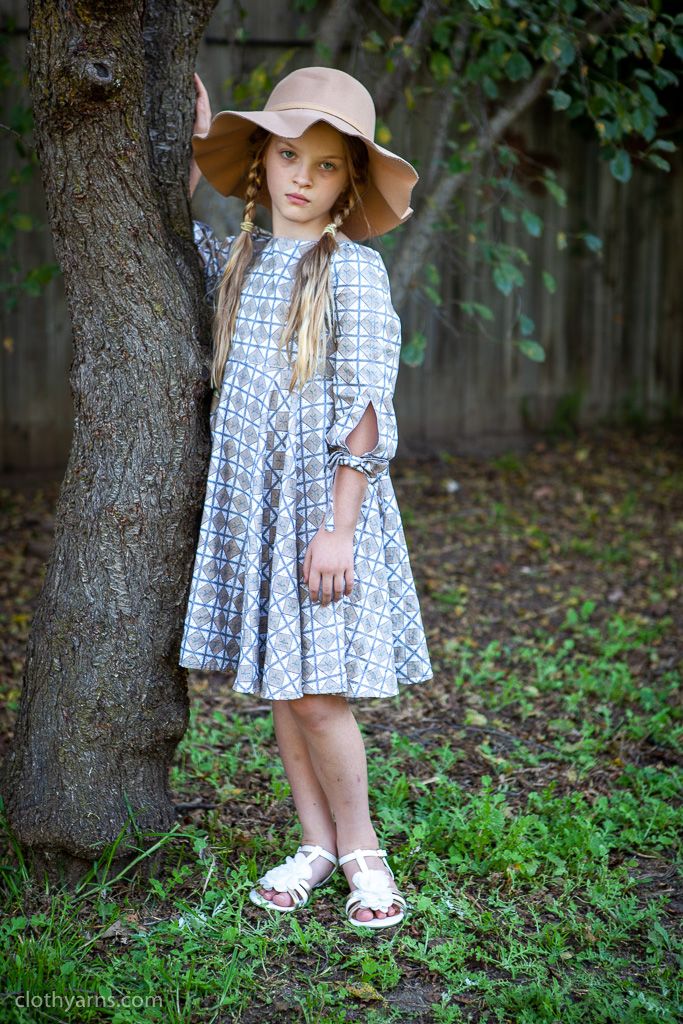 The next dress was a revision of her 2017 Christmas dress - it's a great pattern to use a border print on, and the back is stunning!  I like to add wide cotton lace to the straps, to make the dress a little more sun-smart, but you still have to be lathered in sun cream before wearing this dress outside.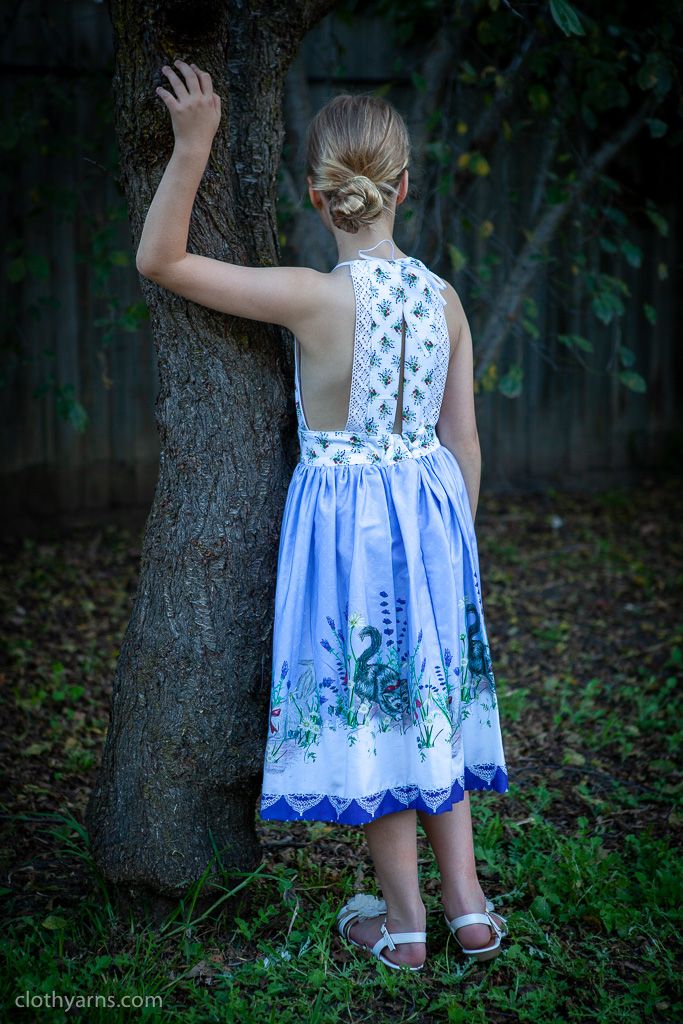 Dresses three and four are the same pattern, which will be releasing in my shop in the next few months.  Matilda has long sleeves, cap sleeves or flutter sleeves, so I made a flutter sleeve and long sleeve version.  The flutter sleeve version used the same border print as the previous dress.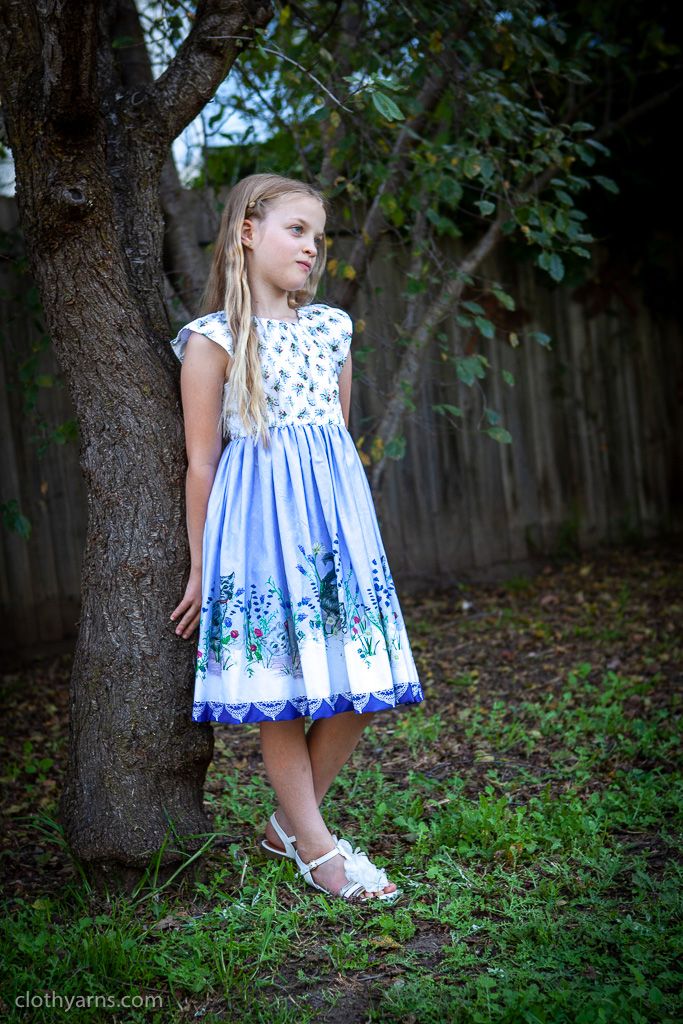 The long sleeve version has a made-up waterfall (high-low) hemline, and an added ruffle, which is not part of the pattern, but something a bit special for Miss 9.  I just love the lace elastic casing on the sleeves, it's so pretty and Miss 9 really likes it too.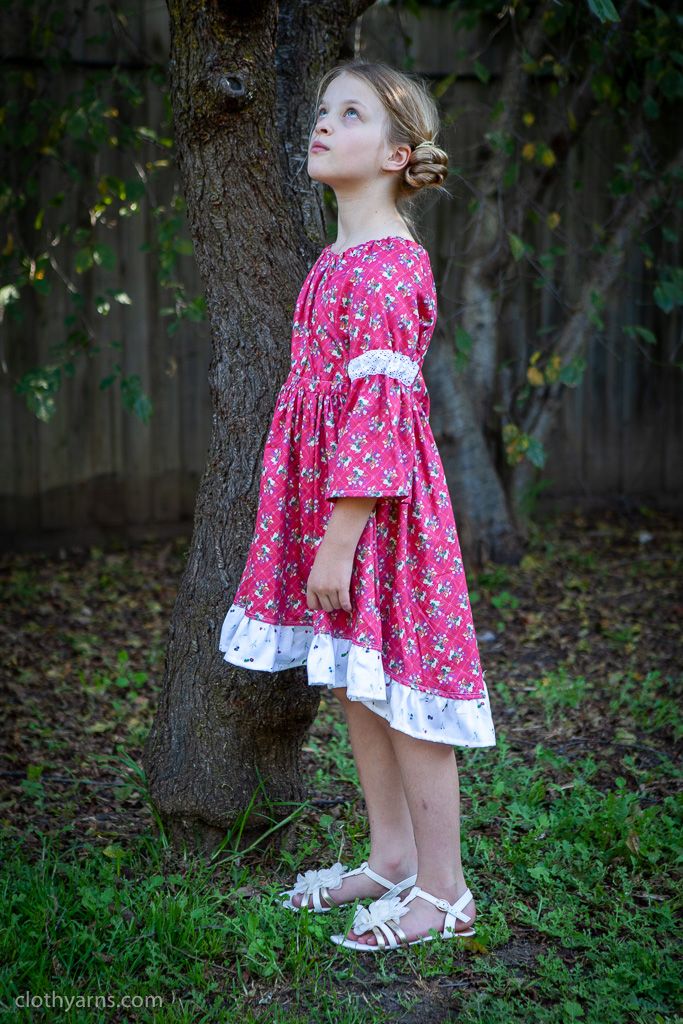 The final dress is another one which will be releasing in the shop.  It has long sleeves, and a floor length ruffled skirt which swishes wonderfully when worn!  This is my favourite of the dresses I made, and I'm happy to report that Miss 9 loves it too.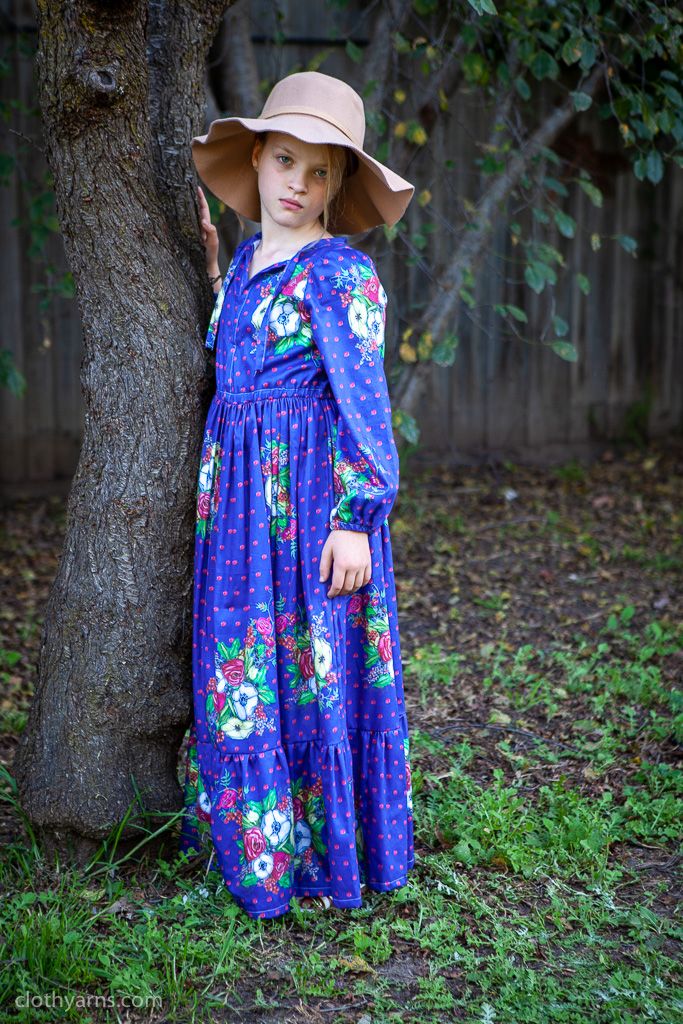 I still have more fabric to sew up - Miss 9 will be getting a brown version of the floor length dress in a size or two up, and a Matilda in a larger size too; but this current wardrobe is probably enough for someone who spends 5 days a week in school uniform!