We've been busy with lots of dresses the last couple of weeks - there were a couple of pairs of shorts, and I managed to cut out (but not sew... yet) a couple of shirts, but it's mostly been dresses!
The Saskia is a popular choice this time of year! I especially love the "whatever you think" type of orders, though I do sometimes worry that the less sun-smart choices will not be well received! Here we have a size 3 Saskia with V front, cap sleeves and cut out back.  The fabric is a gorgeous Jocelyn Proust Christmas print; we just love using Australian fabric designers!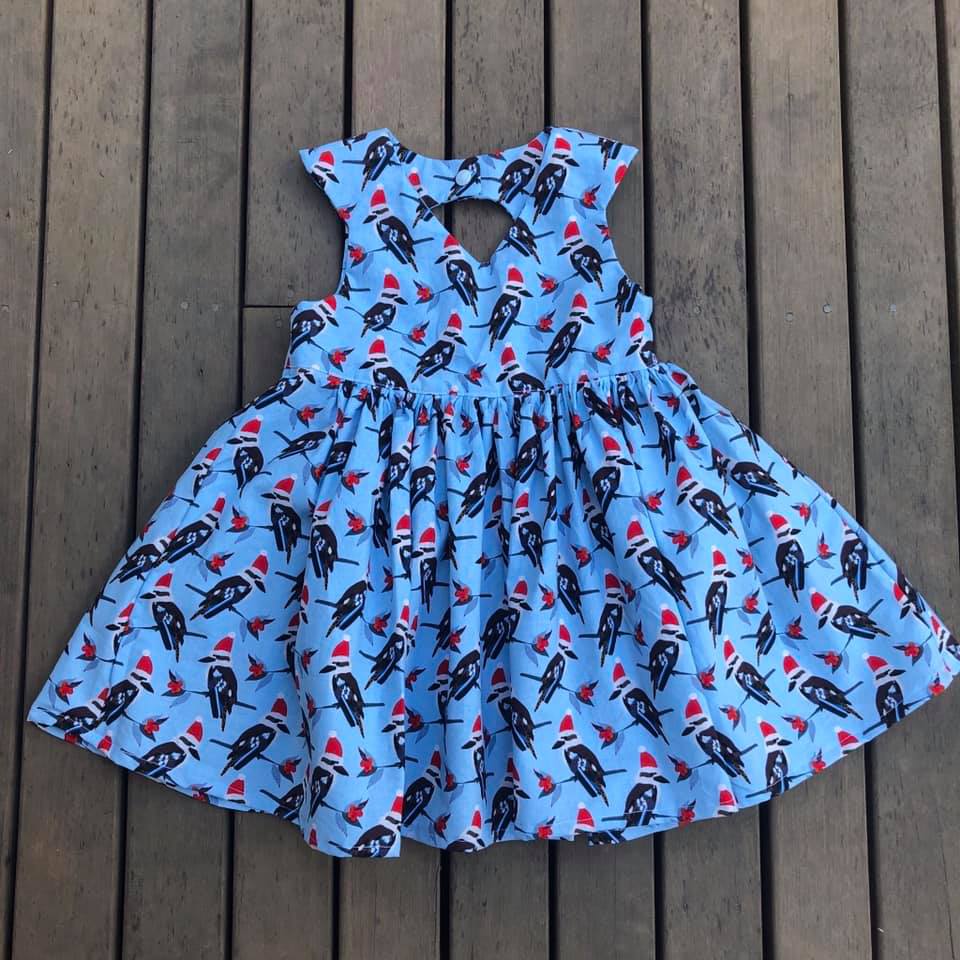 This size 3 Saskia has a boat neck front with cap sleeves and a racer back with blue snaps for fastenings.  It also has our show-stopper "Big Bow" - wonderful for a special occasion dress, or if the child has a smaller waist size than the rest of their measurements, the Big Bow can be used to cinch the dress in at the waist without compromising growing room.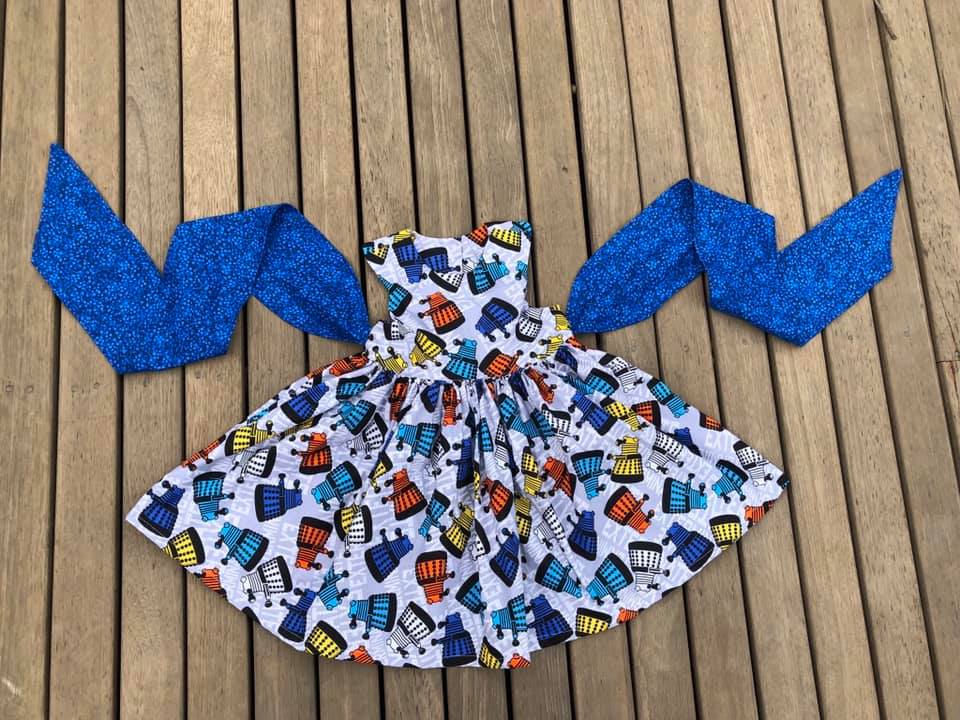 The waist size is the reason for the Simple Sash on this size 7 Saskia, with classic scoop front and cutout back. Miss 8 measures a size 7 chest, size 5 waist, size 7 hips and size 6 height. I prefer a little extra length, as Miss 8 spends a lot of her time twirling and climbing on things, so I just make her a size 7, but adding the sash means she gets a fitted look through the whole bodice.  This fabric is another stunning Jocelyn Proust design - Miss 8 chose it herself.  We had trouble deciding which fabric to use for the Simple Sash, but in the end it's a Christmas dress, so we went with red! The Simple Sash is attached at the side seams, the same as the Big Bow Sash, but goes across the front of the dress as well. The bow it makes is not a bold as the Big Bow, but it's simple and sweet!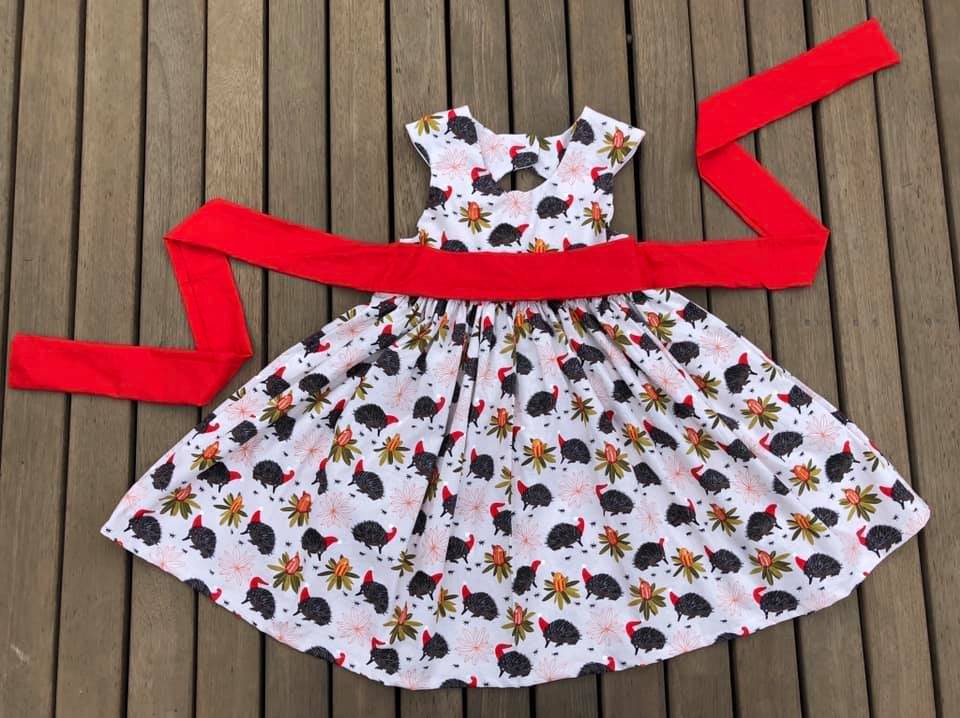 Here is a comparison of the two bow types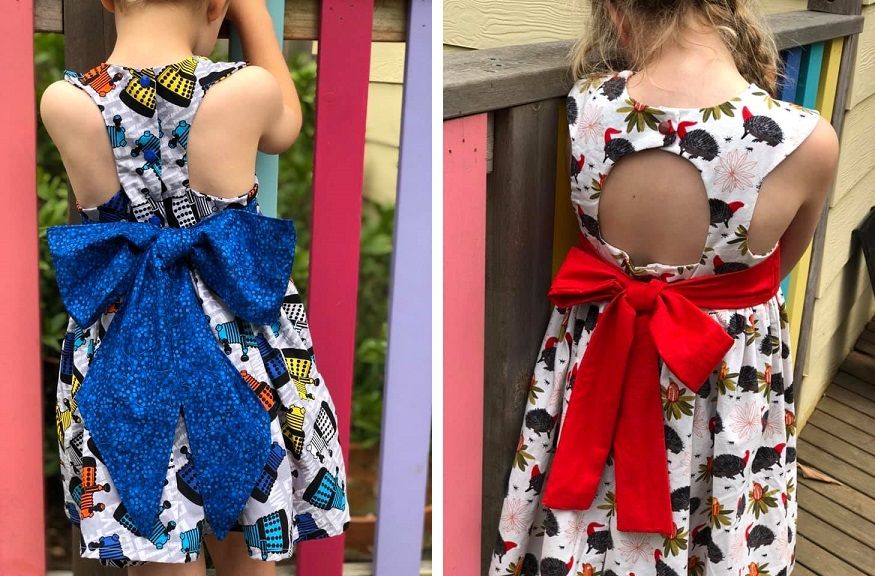 Our final dress is these lovely pink unicorns, with another stunning Big Bow Sash in coordinating pink.  This little girl just loves pink and unicorns, so her Mum was thrilled with this fabric find!  This was another "whatever you like" design, so I chose the racer back and the classic front with cap sleeves.  This dress is a size 6, with size 7 length.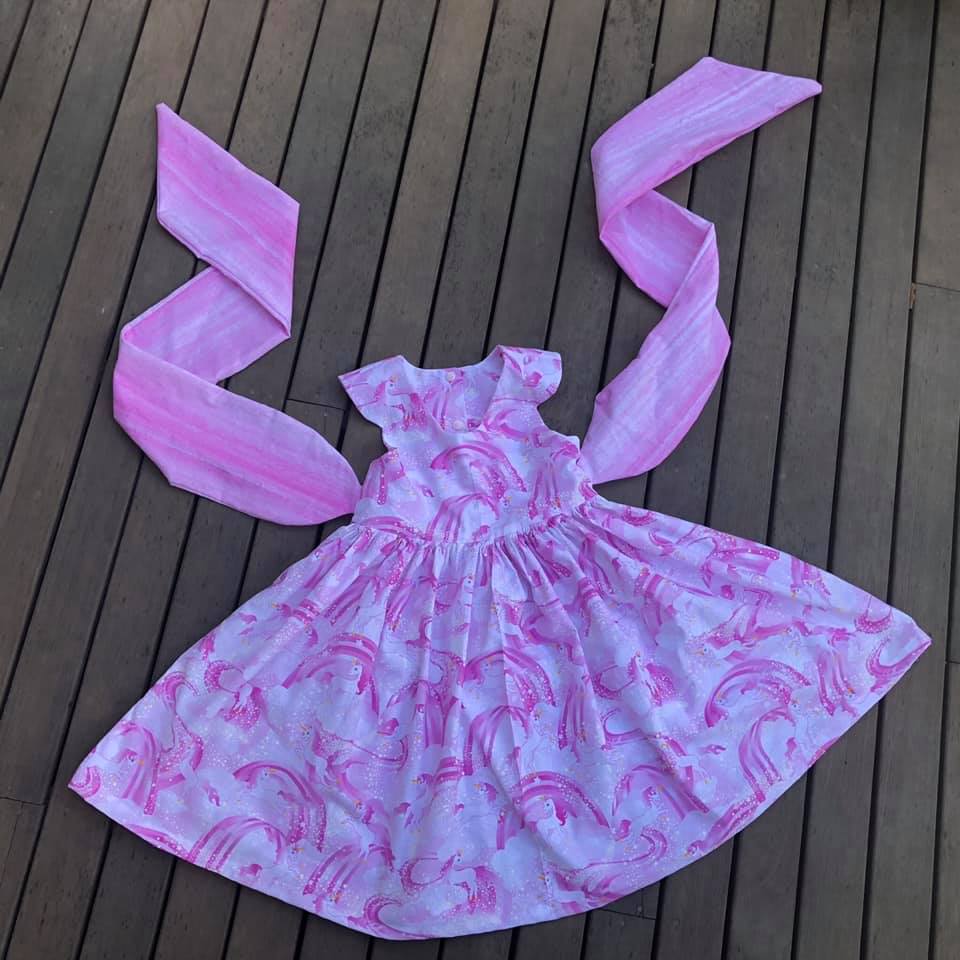 I still have three more dresses to make, plus two shirts, some bathers and some hats, plus a whole lot of Christmas baking - so I'll be keeping myself busy over the next couple of weeks! I'll be back with another post about more dresses, and hopefully some shirts in a week or so!