Following on from my last post, this blog entry is about the other main type of fabric - Knit fabric!  Knit fabric is a different type of weave, which makes the fabric able to stretch, though you can get "stretch woven" fabric, and woven fabric can be made to stretch by being cut on the bias.  The knit fabrics I work with are Cotton Lycra (Lycra is a brand name of elastane, or spandex as it is more commonly known in the USA) and swim knit, which is the fabric bathers are made from.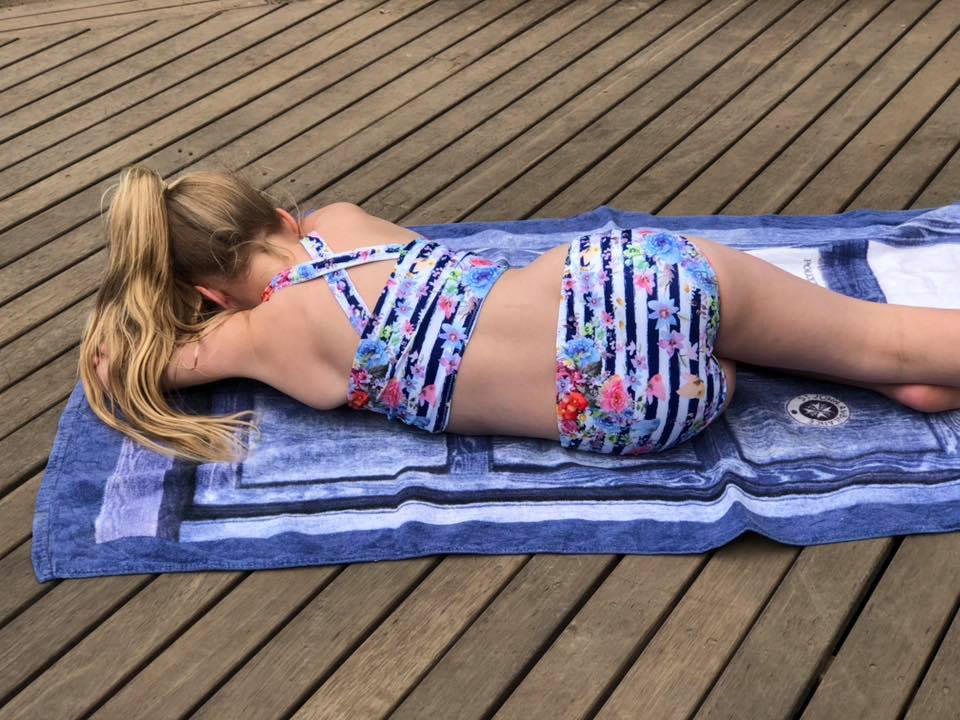 The cotton lycra I use is 95% cotton and 5% Lycra, and it comes in three weights - 180gsm, 220gsm and 260gsm.  I haven't made anything in the 180gsm as yet as the 220gsm suits most of my needs!  220gsm is my go-to weight for skirts and dresses, and is what I have used in almost all of the items I've made.  The 260gsm is a great weight for heavier skirts or dresses, though so far I've only made one in the heavier weight.  We're still product testing these skirts and dresses, so there's nothing available for sale in this fabric as yet, but the skirts will likely be added next year if we decide to run with them.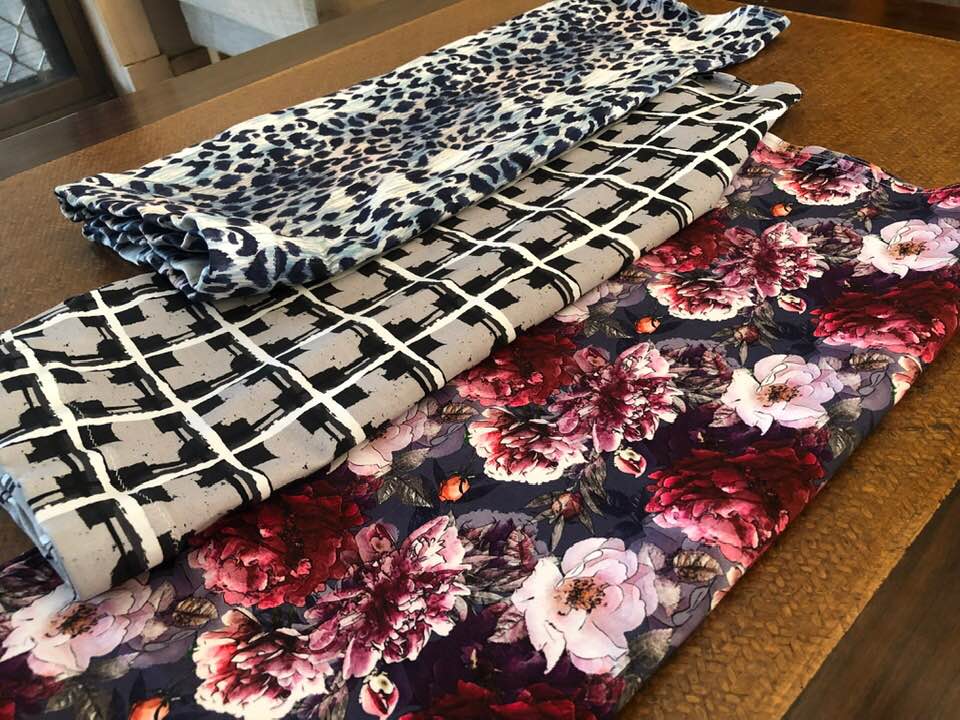 The swim knit I use is sourced from Australian businesses, based in Queensland or Perth.  The fabric I use most often is 82% Polyester 18% Lycra (Prints) or 78% Recycled Polyamide (recycled nylon) 22% Lycra (Solids), though the custom print swim fabric is 86% Polyester, 14% Lycra.  I use this fabric for bathers for my kids and my friends kids, and also for light weight summer dresses.  This fabric dries very fast, so is great for those hot summer days when you know you're not going to be able to stop the kids running through the sprinklers or the water feature!  I don't offer these items for sale on the website yet, as I'm still working on improving my skills with this fabric!  Time will tell if I get good enough to satisfy my perfectionist tendencies!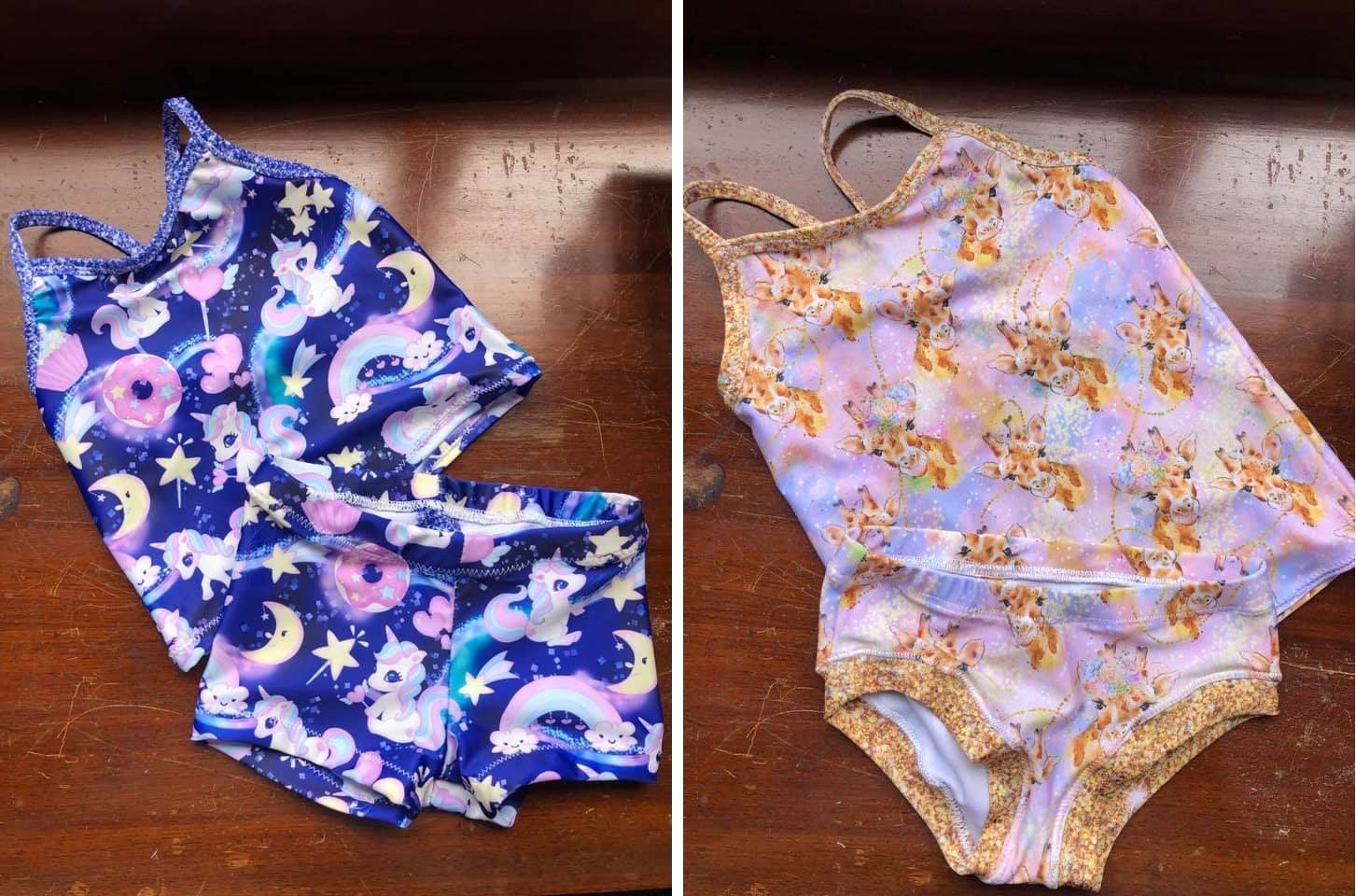 Keep your eyes on the facebook page if these items appeal to you, I'll be posting my progress on there!