This year is an exciting year for Miss 8 - she is going to be a bridesmaid!  I was much MUCH older than she is the first time I was a bridesmaid, but seeing how excited she is, I think 8 year old bridesmaids are the way to go!  This is the same wedding that Mr 5 is a page boy for, so you already know the wedding colours are pink and blue.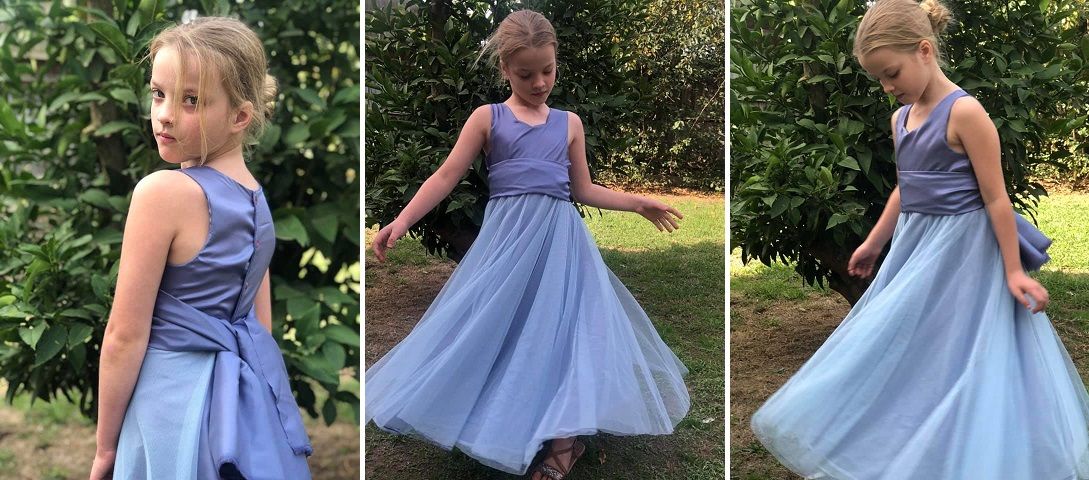 Prototype One was my usual Saskia dress, with a lengthened circle skirt.  I did a half circle for the underskirt, and two full circles out of tulle, which gave it lovely movement.  As this was just a proof of concept dress, I shopped the clearance section at Spotlight for appropriate fabrics.  Fortunately for me, Miss 8 is not especially tall, and the height she does have is mostly in the torso, not her legs, which meant I could JUST get away with fitting the circle skirt across the width of the fabric.  This meant I could get away with 3m of tulle, instead of 6m!  So I needed 3m of Bridal Tulle and 3m of delustered satin for the look I was going for, which works out to be $108 in fabric.  This clearance-table version cost me about $40!  I think this look really works as a bridesmaid or flower girl dress.  I like the thick "tie" sash rather than the full bow too, though I'll have to measure that and work out the scaling if I'm going to offer that as an option!  She loves it, but when we received the colour description "pale blush pink", there was a better fabric match on hand...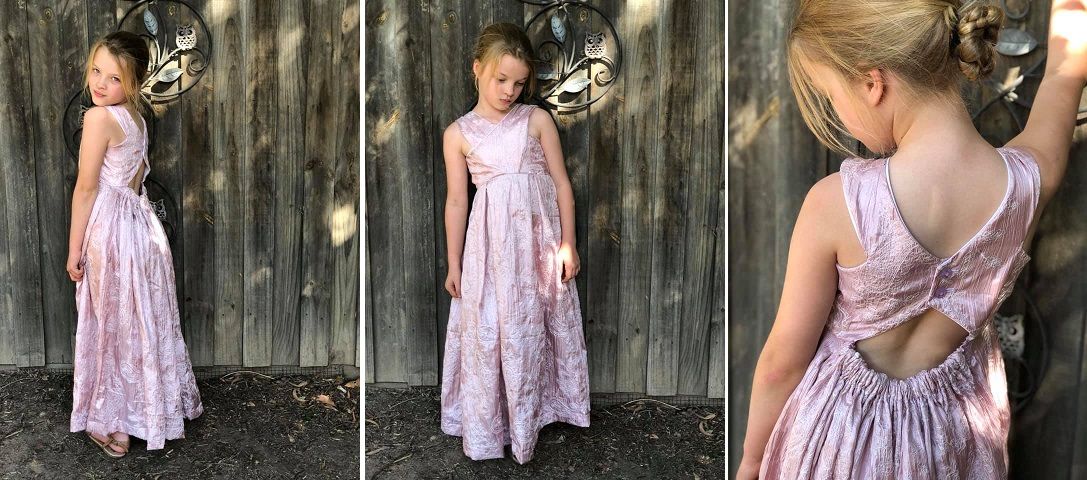 Prototype Two was my first attempt at making Miss 8 a dress in the same colour as the other bridesmaids.  The cross front bodice and straight floor length skirt mimics the style of the other bridesmaids, and the interesting back is another feature.  This embroidered polyester taffeta was on sale, and cost me $35 for 5m.  I only used half of it, because it was super wide!  However, colour matching across different fabric types is really difficult, and you can really tell in professional photographs if the colour is just a little bit off!  The bride and I both felt that this fabric was just a little bit too dark.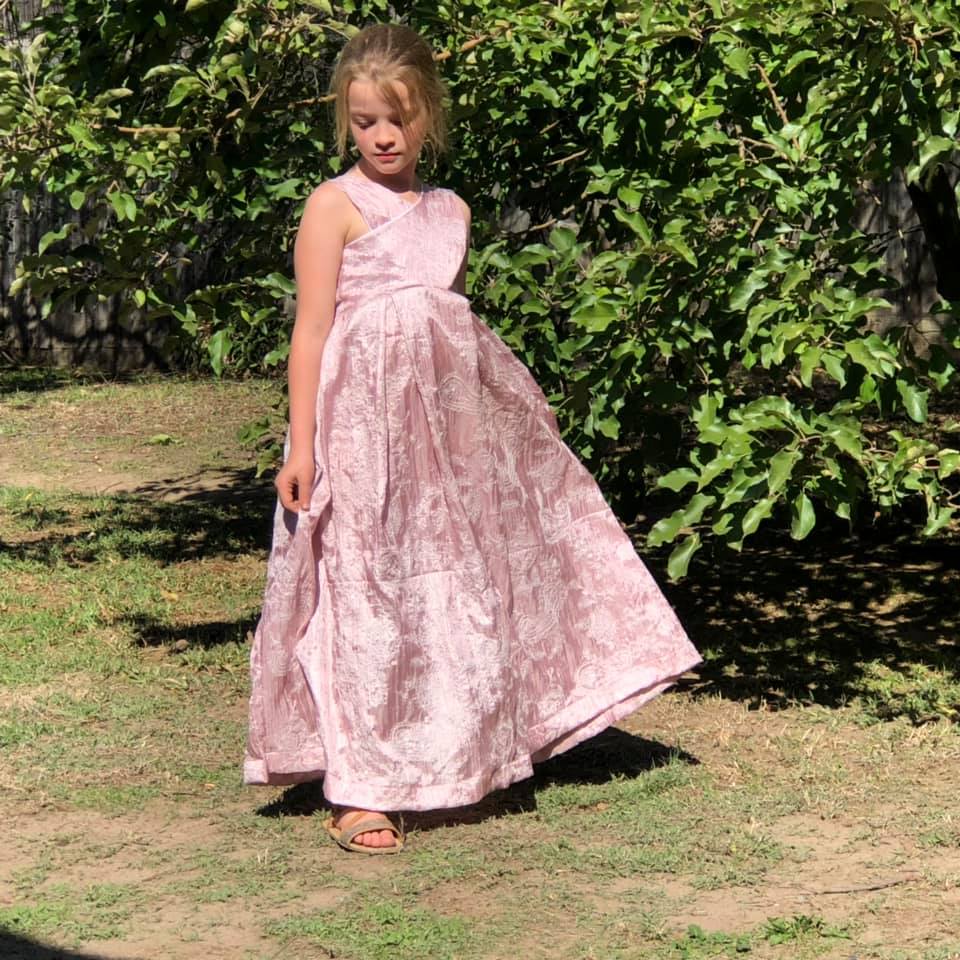 Then our lovely bride suggested getting a bridesmaid dress, which I could cut up and use for fabric.  I'm working on Version Three at the moment - the first step was seam ripping, which is the worst part of sewing!  But it's getting there!  I look forward to sharing Miss 8's final look with you soon.