In my blog about the hunt for the perfect dress, I mentioned that our lovely bride had suggested getting a bridesmaid dress, which I could cut up and use for fabric.  This is what we ended up doing!  The dress does not come in child sizes, so we got an adult 12 for me to cut down to fit.  As soon as Miss 8 saw the dress, she wanted to keep it exactly as it was, to match the other bridesmaids.  Part of the draw was that it's strapless - Miss 8 has wanted me to make her a strapless dress for months!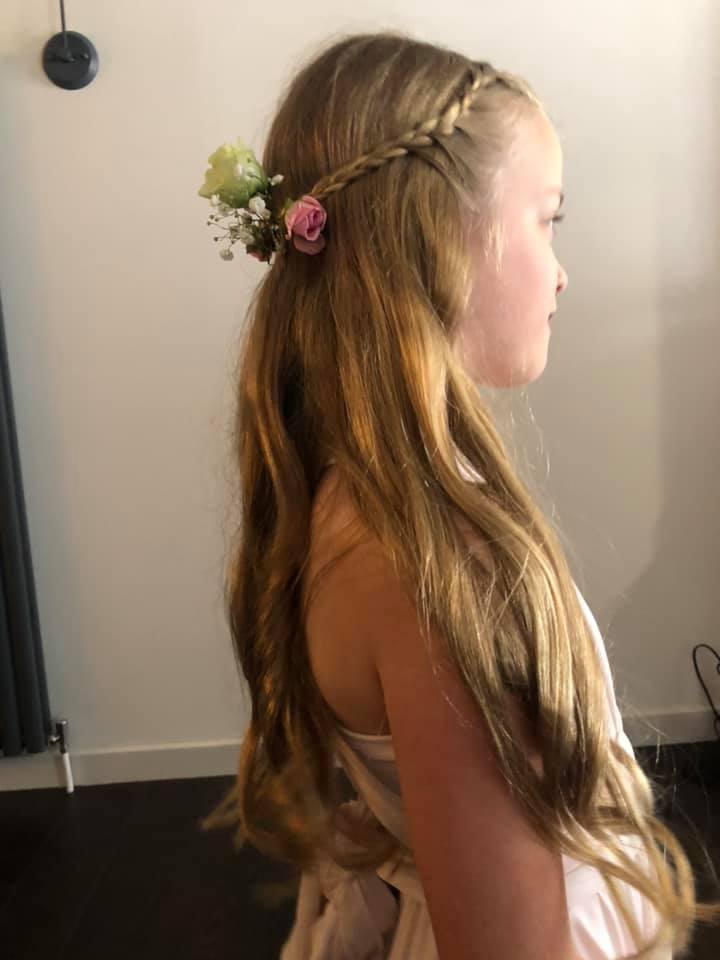 It does, however, have long fabric ties, which can be used to help hold the dress in place, and also gives a different look to the dress, depending on how they are tied.  The first step was to remove the foam cups, and unpick the whole dress.  This took a while!  Then I estimated by taking 2 inches out of each of the 4 bodice seams, and 5 inches out of each of the side seams.  As it happens, I was pretty close!  I had to take a little more out of the front seams (mainly to straighten them up, as they were shaped for a more womanly figure) and take a little less out of the waist seams (again, mainly to straighten them up a little more).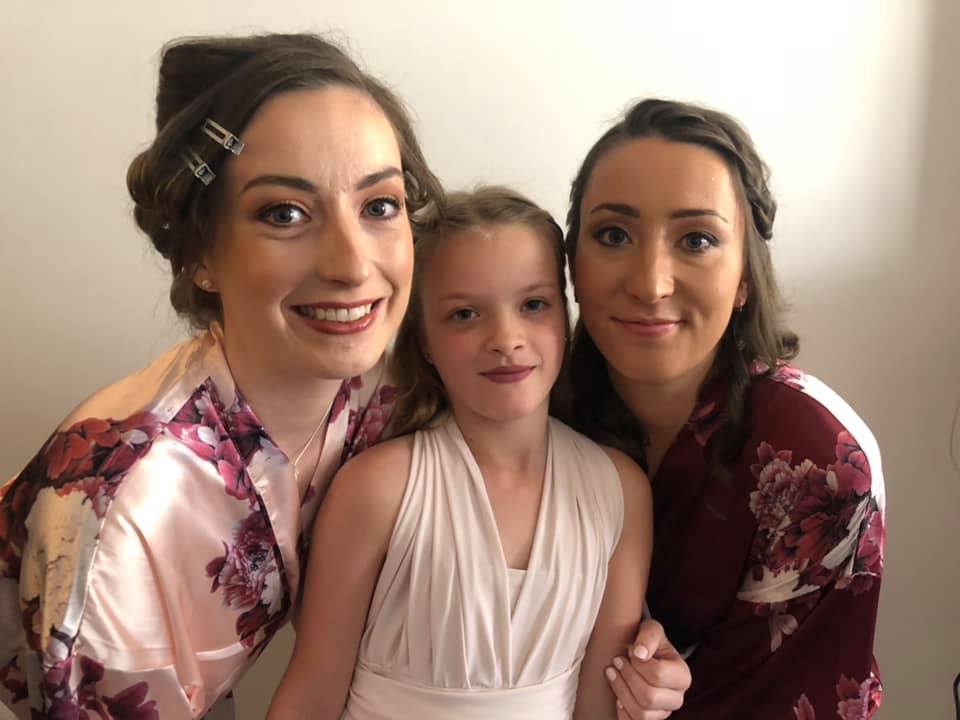 Then, I sewed it all back together and went looking for shoes so we could hem it.  Miss 8 wanted high heels, of course, but the bride had suggested white or cream flats, so we got a cute pair of ballet flats and I cut enough off the bottom of the dress to make her a top!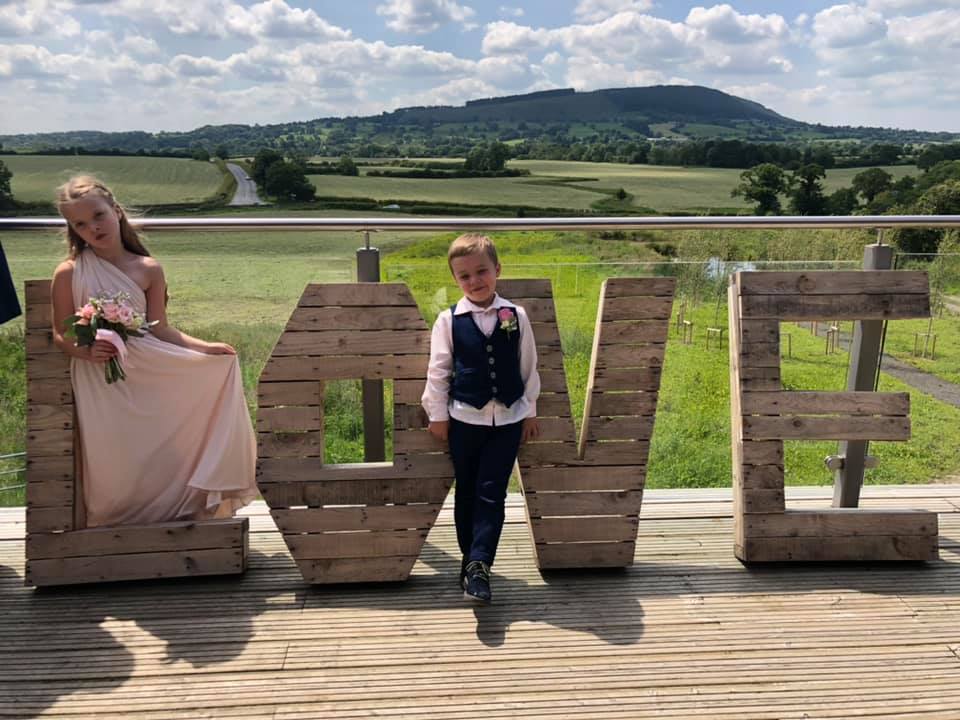 The dress was a huge hit!  Miss 8 is so pleased with herself, having such a pretty, grown up dress, and she spent the entire evening visiting the ladies room to tie her dress in different ways for different looks.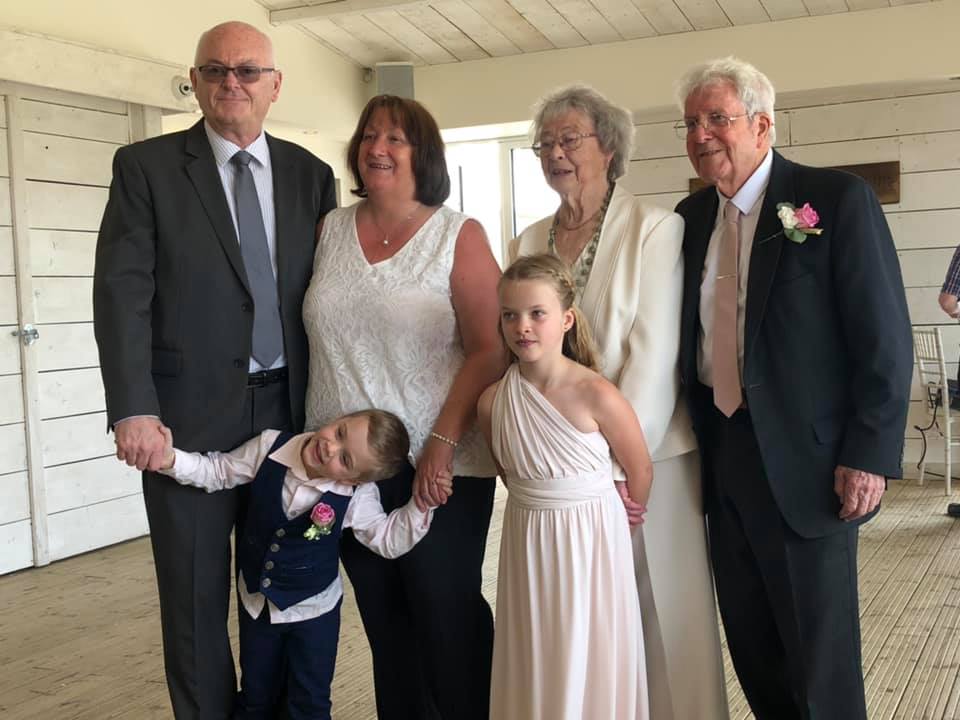 We wedding was beautiful and we all had a wonderful time with our UK family