Our family went to Europe recently, for a family wedding.  Marc was in Budapest for work, so the kids and I met him there before continuing on to the UK (via Paris).  As we were doing a bit of travelling, and we needed clothes for four people but only had two people to manage the luggage, we had to pack light! I limited each of the kids to 6 outfits in the case, and one which they wore on the plane.  I knew where we had easy access to washing facilities, so planned accordingly for the 4 weeks we were away!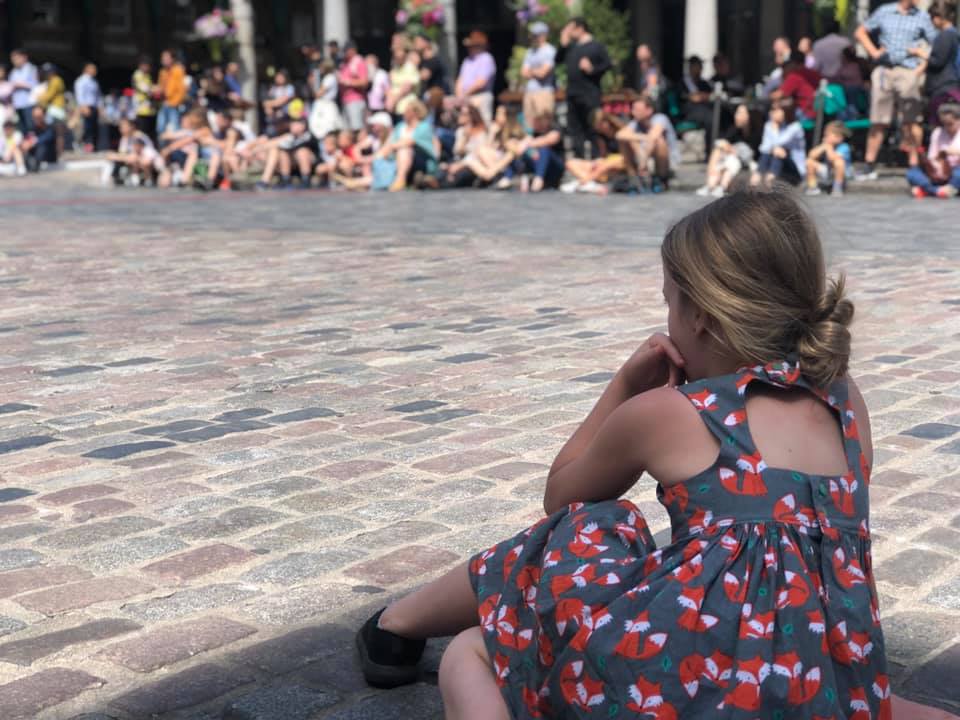 For Miss 8, I mostly packed dresses - two Lilys and two Saskias - plus a pair of pocket shorts and the long skirt we're product testing at the moment.  We knew we'd have a variety of weather, with the English summer having a well-deserved reputation, but also spending a week in other parts of Europe where it would be warmer!  We also planned a stopover in Perth, WA on our way home to see some friends of ours.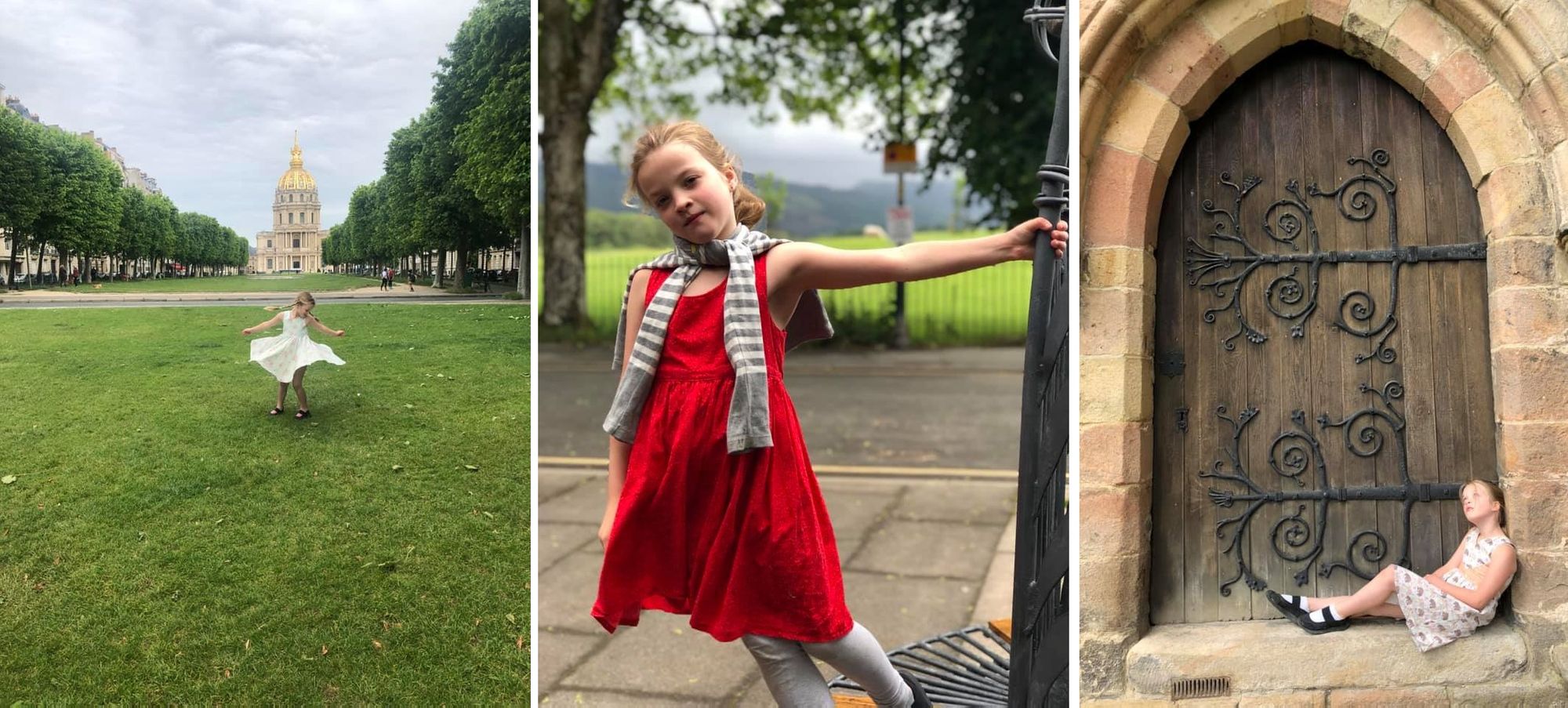 For Mr 5, I packed shirts.  I wanted him to have outfits that coordinated with Miss 8, so we could get some photos of them together in different parts of the world, and have them look like they were supposed to be together.  I packed 4 Riley shirts (two short sleeve and two long sleeve) and two plain t-shirts, because I also packed his dinosaur pants and a pair of simple shorts, which wouldn't have gone with his shirts - as well as 2 plain pants and shorts.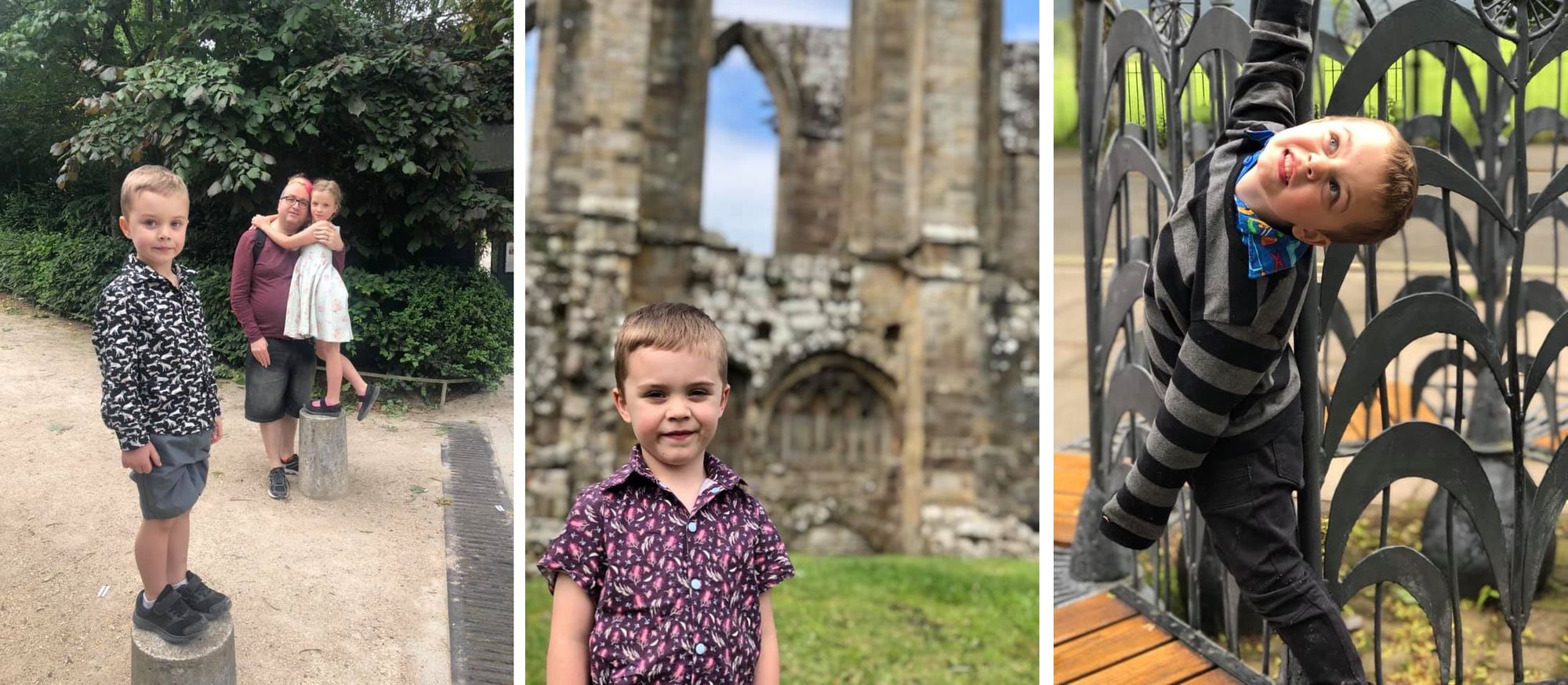 Unfortunately, best laid plans and all that - either the weather was uncooperative, so the kids were wearing their jumpers over their outfits, or they wanted to wear different outfits on different days!  I shouldn't try to plan these things, it only works when I have control of what they wear!  

I did get to discover that the clothes traveled well and the kids had a great time, and in the end, that's all that really matters, right?